What is itching or pruritus?
Itching or pruritus is a strong stinging sensation produced by an irritating cutaneous sensation which compels us to scratching.
Symptoms of itching
Strong itching, desire to scratch, etc.
Causes of itching
They can be very varied. The more important ones are produced by one of the following reasons:
– Inappropriate diet: Eating many foods that contain toxins can lead to a very strong itching. Many of these ingested toxins are eliminated through the skin, producing a very unpleasant itching.
Some foods are not tolerated by some people and one of the most significant symptom is the itching sensation they produce on the skin.
– Poor hygiene: The accumulation of dirt on the skin can cause the development of microorganisms. Their fluids can originate an adverse reaction that is manifested as itching. Pollutants or toxins on the skin can cause similar effects.
– Excessive hot or excessive cold: Extreme temperature can lead to itchy skin.
– Stress or nervousness: Being anxious or stressed can be reflected on the skin health.
– Body diseases: In most cases skin pruritus is a symptom of a body disease.
Among the main diseases that can cause itching we can mention the following:
Skin diseases
– Eczema
– Skin parasites (pinworms, scabies, lice, crab lice, ticks, etc.)
– Dandruff
– Burns
– Sunburns
Other body diseases
– Diabetes
The natural treatment of itching involves using a series of natural remedies that can help prevent or improve it.

More information about itching and its natural treatment.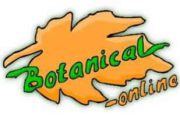 Written by
Editorial
Botanical-online team in charge of content writing