Natural medicine for Hepatic Insufficiency or liver failure
HOME REMEDIES FOR LIVER INSUFFICIENCY
Characteristics of hepatic insufficiency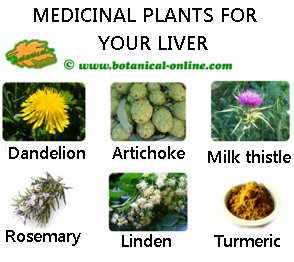 When we realize that our liver can not digest food quite well, we can use plants with hepatic properties, which are herbs or remedies with components that benefit liver function
Hepatic insufficiency or liver failure is a state of the liver in which this organ is unable to fulfill its normal functions.
Not properly treated, the filtering function of the liver is impaired, so a lot of waste products can accumulate in blood and can lead to a hepatic coma.
Symptoms of hepatic insufficiency
The following symptoms can easily appear:
Dark urine

Jaundice, or yellowing of the skin and whites of the eyes

Small urinary output (oliguria) that conveys to a general body swelling from fluid accumulation and specially to an accumulation of fluids in the cavity of the abdomen (ascites)

Bad digestion: Bad digestion of food can lead to malnutrition or anemia.
Some endocrine changes can take place, such as:
Spider naevi : Swollen veins under the skin surface, also called spider angioma

Palmar erythema: The palms of both hands become red

Testicular atrophy: Testicles become smaller

Lost of body hair

etc.
Among the mental disorders, we can point out:
Confusion

disorientation

Unmindfulness

etc.
Causes of hepatic insufficiency
There are some causes that can produce or predispose to hepatic insufficiency. For example;
Occlusion of the hepatic veins (Chiari's syndrome) or occlusion of arterial blood supply to the liver.

Unhealthy diet.

Microbial infections, such as syphilis

Lack of exercise.

Operations

Alcohol or other liver toxins.

Other diseases.
Diagnosis and treatment of hepatic insufficiency
Hepatic insufficiencies are very common. Your doctor has to perform the necessary analysis, to discard other serious problems, such as cirrhosis or cancer. High level of transaminases are generally considered a symptom of liver failure.
Natural remedies to treat hepatic insufficiency
Some natural remedies could be used as an aid to conventional treatment. Among all of them, we could point out the following:
NATURAL CONTROLLED DIET FOR LIVER FAILURE
A change in diet should be taken in order to stop further damage to the liver. In the first place, you should stop drinking wine or any spirit, at least until the tests are normal.
Non suitable food for liver failure
Other foods that should be avoided are those that are rich in saturated animal fats: meats, especially those that are very greasy, cheese, and eggs in particular, should be replaced by fresh cheeses.
High protein diets, choline and methionine are not suited to this type of patients, since they can favor hepatic coma.
You should not eat fried foods, sauces or high-fat bakery products, such as pastries, croissants, cookies, candy, sweets, etc. Instead of all this type of food, it is advisable to use primarily a plant-based diet.
A diet with little sodium and diuretic foods is generally beneficial to treat small urinary output and general body swelling from fluid accumulation
– Related information: Bad food for the liver
Suitable food for liver failure
In general, vegetables, especially fresh ones, are best suited to detoxify the liver, but there are some that are not appropriate and which should be avoided, such as cabbages of any variety; spinach and cucumbers.
There are also some fruits that you should not eat: melon, plums, bananas and apricots.
Phytotherapy: Herbal remedies for liver insufficiency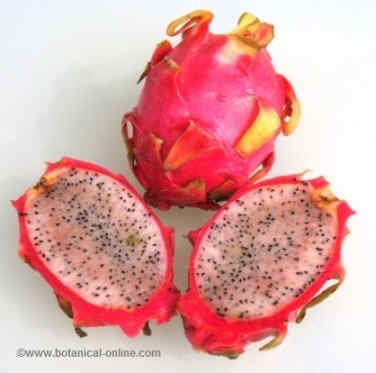 Dragon fruit open transversely
Appropriate plants for liver failure are:
Mixed infusions for the liver
A good way to combine the beneficial effects of the first three plants. So, we can take three mixed infusions of dandelion and artichoke leaves in the morning with one teaspoon olive oil.
Note: All the plants mentioned in this article have a very great diuretic power, increasing urination heavily, which may lead to decompensation of blood pressure in some cases. In case of problems of stress or heart problems, this treatment has to be controlled.

More information on liver diseases.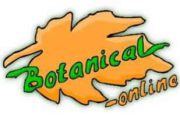 Written by
Editorial
Botanical-online team in charge of content writing