This article was endorsed by
Néstor Zumaya Cárdenas
- M.D & Medical Surgeon from the National Autonomous University of Mexico
What is a renal colic?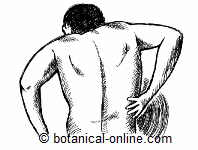 Nephritic colic pain, or renal colic, is very sharp pain. It is one of the most painful circumstances that can affect humans
Renal colics or kidney colics primarily occur when a kidney stone leaves this organ and places itself in the ureter, obstructing it.
How is it known that I have nephritic colic?
The main symptoms of a renal colic are:
Very strong spasms
Pain in the side between the bottom of the ribs and hip
Pain in inner thigh,
Low urination,
Tremors and fever
Etc.
How to avoid a kidney colic
Eating a lot of meat, due to its rich protein content, predisposes to the appearance of kidney colic.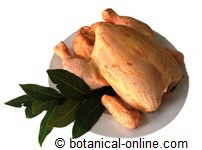 In order to avoid the renal colics one should take into account those factors that prevent the formation of stones in the kidney. Among others, we should take into account the following considerations:
Drink plenty of water to prevent renal colic
Water is the medium in which dissolved all the toxins and minerals. Is expelled through the pores of the skin and urine. Abundant and regular urination, prevents the sedimentation of the crystals of certain minerals that, when grouped, form kidney stones.
We should drink between 2 and 5 liters a day, especially during very hot seasons, when we have made a strong and physical exercise or in other circumstances such as excessive sweating or diarrheas.
Control your diet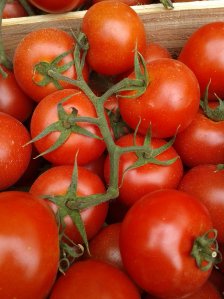 Since kidney stones may re-appear, a controlled diet is very important to avoid their formation:
Avoid intake of foods high in oxalates, among them, we can point out find spinach, tea, purslane, tomatoes, beans etc. (calcium crystals) (See more information about oxalates in food)
Do not abuse the consumption of dairy products, although dairy products are necessary.(Crystals of calcium)
Do not eat too much animal protein. Do not eat too much animal flesh, eggs, or fish. This type of calcium in this food precipitates in the urine and encourages the kidney stone formation. We must not forget that this kind of food is very rich in uric acid, causing sedimentation other calculi.
Do not abuse salt consumption.
Avoid candy and alcohol consumption.
Maintain a good cleaning of the genitals
We must do this to avoid the infections of the urinary bladder. Take special care in cleaning the anus or genitals for bacteria do not penetrate into the bladder causing cystitis that is responsible for struvite stones.
Acidify the urine
We must acidify urine to prevent the growth of bacteria that can cause calculi.

More information on renal colic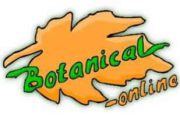 Written by
Editorial
Botanical-online team in charge of content writing