Flavonoids on citrus
RUTIN AGAINST HAIR FRAGILITY
What is rutin?
Parsley is one of the richest vegetables in rutin
Rutin is a flavonoid that provides many health properties.
Among all its properties we should include its ability to combat allergies, bacterial infections and herpes.
Rutin possesses, among others, anti-inflammatory and anti-spasmodic properties. It prevents cancer and protects the liver.
It is very suitable for circulation because of its vasodilator and antiplatelet properties, so it prevents capillary fragility, decreases hypertension, including that one in the eyes (glaucoma), thins the blood and diminishes the risk of stroke.
There have been studies that seem to confirm the protective action of rutin against the cell aggression that asbestos produces.
Routine helps absorb more vitamin C, preventing cell oxidation.
Sources of rutin
Where can I find rutin?
We can find this component in plants such as parsley, acerola, water pepper, elder, Sorrel, blackberry, raspberry, apricot, coltsfoot, hops, tea, spinach, watercress and lemon.
Rutin is also sold as a supplement in tablet form. Often advised to take it along with hesperidin and quercetin, because it seems that these three components are complementary.
In the form of supplements it is also sold in capsules, either alone or with other flavonoids. It should be taken according to the terms of the patient's leaflet, which is usually set to about 100 or 500 mg per day, with the possibility of increasing the dose if necessary.
Rutin toxicity
Supplements of rutin should Not be given to people who are pregnant or allergic to this component.
There have been cases of headache and trembling legs.
It seems that there is a possibility that this component may enhance the negative action of nitrites or nitrates used in some packaged products, especially containing meat . This supplement should not be taken in cases of suspected ingestion of these products.
Rutin may neutralize the action of certain antibiotics

More information on components of medicinal plants.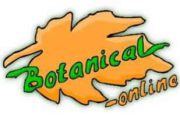 Written by
Editorial
Botanical-online team in charge of content writing