What is scabies?
Scabies is a skin infection produced by a parasite that makes its furrows under the skin. It lays its eggs there.
The movements of this parasite under the skin together with the reactions produced because of its secretions is the reason for the intense itching that mainly characterizes this infection.
Whom does scabies affect to?
Although it occurs in all parts of the world and can affect to any people, no matter what social, personal or racial condition, scabies tends to be more frequently seen in poor countries where poor personal hygiene favors the establishment of the parasite an the reinfection cases.
What are the causes of scabies?
The most common causes of infection are the following:
– Contact with an object infected with scabies (towel, clothes, keyboards, pencils, caps, etc)
– Contact with the skin of an infected person: this type of contact is most likely to happen that the previous one.
Diagnosis and treatment of scabies
In front of possible symptoms of scabies, a visit to the doctor is recommended. Scabies has to be properly diagnosed in order to differentiate it from other skin diseases that may produce similar symptoms: syphilis, dermatitis, skin allergy reactions, or other skin parasites as lice or flea.
Diagnosis is mainly based on skin examination. This can reveal the presence of skin furrows. Most of the times, it requires a microscopic examination of a sample taken by scraping the affected area.
Conventional treatment of scabies is done by means of topical (permethrin, malathion or lindane) or oral medications (Ivermectin)
The natural treatment of scabies involves using a series of natural resources that can contribute to eradicate it. They can also improve its symptoms.

More information about scabies natural treatment.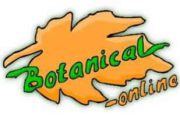 Written by
Editorial
Botanical-online team in charge of content writing