What is skin sagging?
Skin sagging or skin flaccidity is the lack of consistency or firmness of the skin that manifests itself as wrinkles or sagging skin.
Skin sagging can appear anywhere on the body but it is most evident in areas like the neck, eyelids, the inside of the arms or on the chin with the double chin, especially as people are becoming older.
It is a question of concern for men and women because it is a sign of aging. However it affects more women than men.
Symptoms of skin sagging
Flaccid skin, double chin, pouches in the skin, wrinkles on the arms, droopy eyelids with dark circles, wrinkled thighs, low muscle tone, etc.
Causes of skin sagging
The main causes of skin aging are:
– Loss of firmness of the skin: Over the years the skin loses its firmness by the loss of quality of the cells in which there is a decrease of collagen and elastin which are the basis for giving its consistency.
– Muscular flaccidity: The lack of firmness of the muscles is manifested in the appearance of the skin that becomes hanging.
– Hormonal changes: Hormonal changes that occur in women as they are approaching or reaching menopause are factors that lead to less firm skin that in the male skin.
– Weight changes: The continuous weight changes with periods of weight loss and weight gain, produce a stretching of the skin, which manifests itself in many cases as an inability to restore the original look, favoring the saggy skin.
– Inadequate diet: A poor diet can prevent proper skin and muscle nutrition with the consequent inability of skin and muscle cell renewal.
– Prolonged sun exposure: Exposing to sunlight for a long time or frequently make you more liable to suffer skin sagging and other problems of the skins, such as wrinkles.
Treatment of skin sagging
The natural treatment of flaccidity involves the use of a number of resources to help reaffirm the body

More information about skin sagging and its natural treatment.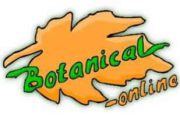 Written by
Editorial
Botanical-online team in charge of content writing