Characteristics of pregnancy stretch marks
What are pregnancy stretch marks?
Stretch marks of pregnancy are parallel bands of skin that appear on the belly as a result of skin tightening during pregnancy.
Although they are not a medical problem, they do constitute an aesthetic problem and a cause for concern for many women after childbirth, especially at the time of public bathing in the beaches or swimming pools.
How do you notice the stretch marks of pregnancy?
The main symptoms of pregnancy stretch marks are:
Skin lines
skin marks
Whitish bands
Etc.
Why do stretch marks occur during pregnancy?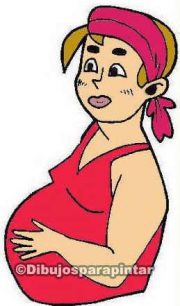 The main causes of stretch marks of pregnancy is the increase in volume that  pregnancy produces. The skin has to become larger and skin tissue sometimes breaks showing  this distinctive signs.
Tips to avoid or reduce pregnancy stretch marks
There are a number of techniques or resources that can help reduce stretch marks or prevent their formation. Among the many we could mention:
Prevent stretch marks is the best way to help avoid the problem. Massages can be performed with natural products that will help prevent the formation of large stretch marks after pregnancy.
Soft circular pinches with thumb and index finger on stretch marks help stimulate cell growth.
 It is convenient to perform abdominal exercises after childbirth when a woman is already recovered.
A diet, rich in natural foods, especially rich in vitamins, helps to renew broken tissues or prevent their breakage.
It is also recommended to use a natural cream that hydrates this organ, favoring its resistance.
Hydration should also be done internally, drinking plenty of water (ideal series take about three liters in summer and a couple in winter)
Are stretch marks during pregnancy a medical problem?
In general, stretch marks are more of an aesthetic problem than a health issue,  since they usually respond to a sudden stretching of the skin
Natural treatment of stretch marks
The natural treatment of stretch marks in pregnancy involves the use of some medicinal plants remedies  that can help prevent their occurrence or that are capable of remedying them.

More information on stretch marks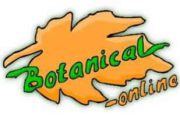 Written by
Editorial
Botanical-online team in charge of content writing