What are sunscreens?
Sunscreens are filters that permit our skin to be exposed to sun so that it can be suntanned properly and, at the same time, it can be more protected from burns, erythema, aging or the development of melanomas.
Sunscreens are designed to protect us against the pernicious effect of ultraviolet rays. In opposition to ultraviolet rays, we can choose to cover our body with clothes that protect (hats, caps, etc.) or use a sunscreen.
Many people do not use these creams because they assume that their use decreases tanning. This is false because using these products allows the skin to tan properly, the effects of the tan last longer and the skin does not suffer the negative effects of sun rays. (More information about" Effects of the sun in the skin" in the listing above)
What skin types should use sunscreen?
The use of sunscreens is required for all skin types, although dark skin contain more melanin and are better protected. (Melanin is a natural pigment that protects skin against the action of ultraviolet rays).
People with black hair and dark skin have more melanin than people with brown hair, blonde or red hair and white skin. This does not mean dark people should not be protected but they will need a lower index of sun protection factor (SPF) (More information about this in " Types of skin" in the listing above)
Types of sunscreens
There are two types of sunscreens:
– Inorganic: consisting of zinc or titanium oxides. They deflect the sun's rays. They are little aggressive to the skin, so they are recommended for children.
– Organic: these are composed of photoprotective molecules that absorb sunlight.
It is important for sunscreens to be water resistant. Moreover, they should not lose their effectiveness when rubbing the skin with clothing, sand or any object. (More information about " How to use a sunscreen" in the listing above)
Do sunscreens protect you completely?
According to dermatologists sunscreens do not fully protect your against the harmful effects of sunlight. The best sun protection is to avoid direct sunlight.
However, in today's society, outdoor activities are much valued and a lot of importance is given on the appearance of a suntanned person. So, sun creams are the second form of protection against the effects of the sun. Many dermatologists think that the protection factor used by people is too low. In general they say that this should never be less than 20.
The skin specialists insist on the fact that one should never prolong sun exposure beyond what is necessary under the excuse that one's body is protected by a sunscreen.
Your should also consider that, whenever possible, regardless of use of sunscreens, you should seek protection in a covered place and, failing that, we should use clothes to protect us from the sun – cotton or linen better than polyester.
It is also recommended to protect your head with a hat or cap and to use adequate sunglasses to protect your eyes against ultraviolet rays.
In any case, it is advisable to consult a dermatologist or pharmacist the type of sunscreen that should be used before sun exposure.

More information about sun creams and sunburns.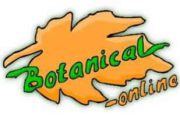 Written by
Editorial
Botanical-online team in charge of content writing