What are swollen eyes?
Swollen eyes are those that present a larger size than usual, for any internal or external cause. Fortunately, most times this anomaly is not related to any problems of the eyes, but it reflects an imbalance in the body, and, once passed, they return to normal.
While it lasts, it can both can cause personal discomfort and a strange physical appearance.
Symptoms of swollen eyes
The main symptoms of swollen eyes are: Reddened eyes, tired eyes, dilated eyes, swollen eyes
Causes of swollen eyes
The main causes of swollen eyes are:
– Eyes diseases: Any disease of the eyes may be the cause of eyestrain.
– Body Diseases: Some physical illnesses are reflected in the eyes as an allergy, or Crohn's disease.
– Bad habits: Adopting bad reading habits, such as working in front of a computer screen, watching television for many hours, working under bad light conditions, etc force your eyes and produce eyestrain.
– Fatigue or lack of rest or sleep: Too much work, lack of rest or problems with insomnia are reflected in the eyes causing swollen eyes.
– Free radicals: A poor diet together with aggressive environmental conditions – smoke, dust, volatile chemicals, pollen from plants, etc. and the oxidation of the body itself produce free radicals, for which the vision is one of the most sensitive organs and one of the worst affected. (See Eyes diet)
– Liquid retention: A bad drainage due to retention of body liquids under the eyes causes swelling to the surrounding tissue.
– Age: Age causes a weakening of the muscles that hold the eyes and skin which involves a very characteristic appearance of eye swelling in the elderly.
– Weeping: Crying produces swelling of the eyes.
Swollen eyes prevention
Among the main advice to avoid or to treat the swollen eyes we have:
– Sleep or rest enough. It is convenient to do so with your head up and with a pillow underneath to help drain the eye area.
– Maintain a proper diet, rich in natural foods containing vitamins (A, B, C, F) and minerals (zinc) and avoiding toxins such as alcohol or tobacco. Salt consumption should have to be avoided or reduced because it could cause water retention.
– Cool the swelling: Wash your eyes with cold water, apply a compress dipped in cold water or apply ice for 5 minutes under the eyes before going to bed to reduce inflammation. Apply this same treatment when you get up in the morning if you are prone to swollen eyes.
– Avoid the contact with flowers or elements that could produce pollen allergy.
– Maintain good habits of taken care of reading and vision care (See more information on this topic)
Diagnosis and treatment of swollen eyes
A swollen eye first requires a previous visit to a specialist for an opinion on the real causes of this disorder.
The natural treatment of swollen eyes implies using some natural remedies to prevent or treat it

More information on swollen eyes and its natural treatment.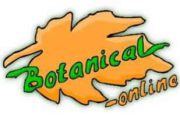 Written by
Editorial
Botanical-online team in charge of content writing