What are white spots on nails?
White spots on nails are white patches that appear on the fingernails or toenails and move towards the edge of the nail plate as the nail grows.
As time passes, and nails are being cut, white nail spots disappear.
They are very common in children.
Symptoms of white spots on nails
The main symptoms or white spots on the nails are little white patches appearing on the nail
Causes of white spots on nails
The main causes that lead to the formation of white spots are:
– Food problems: A diet deficient in vitamin A and B, proteins, iron and zinc and calcium seems to be the main cause of white patches.
– Nail injuries: Blows against the nails damage their base. As nail grow, the lesions appears as a kind of white round spots.
– Improper manicure or pedicure: Equally, bad manicures or pedicures, in which the cuticle is damaged, can produce the same results.
– External nail aggressions: Contact of nails with chemicals – detergents, cleaning products in general -, prolonged contact with water or with very dry and absorbent products – paper, chalk, etc. can lead to excessive dryness of nails because they remove or absorb the natural fat that protects them.
Prevention of white spots on nails
To avoid the appearance of white spots we should take into account the following prevention tips:
– Take a proper diet, using natural foods that provide proteins, vitamins and minerals suitable for good health of the nails.
– Seek to maintain a balance of the natural oil layer that covers the nails. To do this, for example, after washing your dishes, being in contact with the dust, writing with chalk or paper, etc, use some cream to wet and provide the required balance of fats to your nails (More information about creams for dry skin)
One way to avoid these problems is the to use rubber gloves when you have to do some work that could be dangerous for your nails health.
– Maintain your fingernails or toenails clean and properly cut: You should have to clean and cut them appropriately once a week at least to avoid infections.
It is desirable to take a manicure and to provide massages with the adequate oils that can activate blood circulation and help to hydrate your nails.
Nails should be trimmed with sharp scissors. Do not use metal files, use cardboard instead. File them from outside to inside.
Toenails should be cut horizontally, never shape them in circle, to avoid being lodged in the flesh when they grow up.
Cut them so that a little bit can project out of the finger flesh. Cuticles should not be cut but pulled back. Avoid nail biting, especially in children. In the latter case, the application of products on the nails to prevent them doing so is of no use because this habit responds to a psychological motive. You'd better consult your pediatrician.

More information about white spots on the nails and its natural treatment.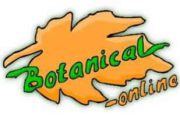 Written by
Editorial
Botanical-online team in charge of content writing