Quercus coccifera
Kermes oak
PHOTOS OF KERMES OAK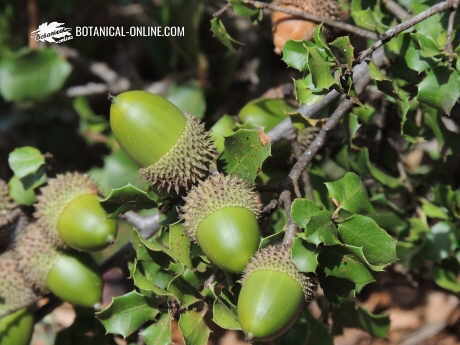 Photo of Quercus coccifera
Quercus coccifera - (Kermes oak)
Perennial shrub of the beech family -fagaceae- till 2 metres tall. Stems downy. Undivided leaves a bit toothed, dark green, spiny edge. Young leaves show lighter green, white hairy beneath. The fruit is an acorn with scales in its cup, ripening two years after. In scrubs and dry places.
More information about plants in the listing above.
Other interesting articles
This material is for informational purposes only. In case of doubt, consult the doctor.
"Botanical" is not responsible for damages caused by self-medication.