This article was endorsed by
Julián Masats
- Technical agricultural engineer specialized in horticulture and gardening.
Scientific nouns of plants
INDEX A-E
Acanthus mollis

Acer monspessulanum

Alisma plantago-aquatica

Baldellia ranunculoides

Amaranthus retroflexus

Amaranthus hypochondriachus

Celosia argentea var. plumosa

Carissa macrocarpa

Vinca major

Arum italicum

Aristolachia pistolochia

Gomphocarpus fruticosus

Drosanthemum floribundum

Impatiens Walleriana

Anchusa arvensis

Cynoglosum cheirifolium

Cynoglosum officinale

Echium candicans

Echium lycopsis

Echium sabulicola

Eheliotropium europaeum

Myosotis arvensis

Myosotis silvatica

Symphytum tuberosum

Guzmania lingulata

Canarina canariensis

Canna indica

Viburnum tinus

Chenopodiaceae

Dianthus barbatus

Dianthus malacitanus

Saponaria ocymoides

Saponaria officinalis

Silene alba

Silene dioica

Silene secundiflora

Stellaria holostea

Stellaria media

Scirpus holoschoenus

Cistus mosnpeliensis

Fumaria ericoides

Hallimium umbellatum

Helianthemum canum

Helianthemum marifolium

Helianthemum nummularium

Helianthemum oleandicum

Compositae

Achillea ageratum

Andryala integrifolia

anthemis arvensis

Arctotheca calendula

Arctium minus

Aster alpinus

Asteriscus maritimus

Bellis perennis

Calendula arvensis
Calendula officinalis

Carlina acualis

Carlina corimbosa

Centaurea antennata

Centaurea cyanus

Centaurea escabiosa

Centaurea pectinata

Centaurea macrocephala

Chrysanthemum maximum

Chrysanthemum segetum

Cirsium echinatum

Cirsium palustre

Cirsium spinosissimum

Cnicus benedictus

Dahlia

Dimorphotheca ecklonis

Doronichum pardalianches

Echinops ritro

Echinops exaltatus

Eupatorium cannabinum

Felicia amelloides

Galactites tomentosa

Helianthus annuus

Helichrysum stoechas

Hieracium ampleuxicale

Inula conyza

Inula grandiflora

Inula montana

Lactuca perennis

Leuzea conifera

Onopordum macracanthum

Onopordun acanthium

Pallenis spinosa

Phagnalon rupestre

Pricis echioides

Pulicaria dysenterica

Scolymus hispanicus

Senecio doronicum

Sonchus oleacerus

Stahelina dubia

Tanacetum vulgare
Tanacetum ferulaceum

Taraxacum officinale
Tolpis barbata

Tussilago farfara

Urospermum dalechampii

Xantium strumarum

Zinnia

Convolvulus valentinus

Cornus sanguinea

Sedum acre

Sedum sediforme

Alysum maritimum

Alliaria petiolata

Biscutela valentina

Calike maritima

Cardamine heptaphilla

Erucastrum nasturtiifolium (macro)

Hisrschfeldia incana

Lepidum draba

Lunaria annua

Synapis alba

Thlaspi arvense

Bryonia cretica L. subsp. dioica Jacq.

juniperus oxycedrus

Scabiosa atropurpurea

Arbutus unedo

Erica arborea

Erica tetralix

Pyrola uniflora

Vaccinium myrtillus

Anthirrhinum barrelieri Boreau

Chaenorhinum origanifolium

Linaria aeruginea

Linaria hirta

Scrophularia aquatica

Verbascum blataria

Verbascum virgatum

Veronica anagallis-aquatica

Veronica becabunga

Veronica chamedrys

Veronica latifolia

Veronica montana

Veronica postrata

Veronica spicata

Euphorbia charachias

Euphorbia flavicoma

Euphorbia helioscopia

Chozophora tinctoria

More information about plants.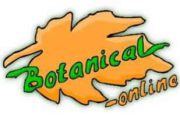 Written by
Editorial
Botanical-online team in charge of content writing