Silene vulgaris (Moench.) Garcke
Bladder Campion
PHOTOS OF BLADDER CAMPION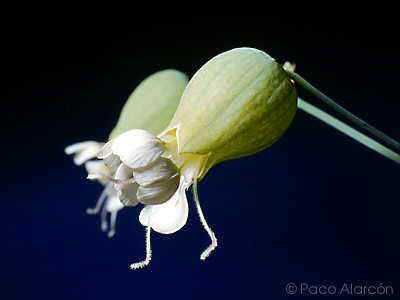 Photo of Silene vulgaris
Silene vulgaris (Moench.) Garcke - (Bladder Campion)
Perennial herb of the pink family -caryophilaceae- up to 90 cm. Usually glabrous stems. Leaves with hairy margin, lanceolate pointed. Sagging flowers till 2,5 cm. with a very inflated calyx, remembering a bladder and very divided petals. In grasslands, sandy dry places and fields.
More information about plants in the listing above.
Other interesting articles
This material is for informational purposes only. In case of doubt, consult the doctor.
"Botanical" is not responsible for damages caused by self-medication.