White nettle / White dead-nettle flower
Contest winner of april of 2016
On april of 2016 this picture was presented to be identified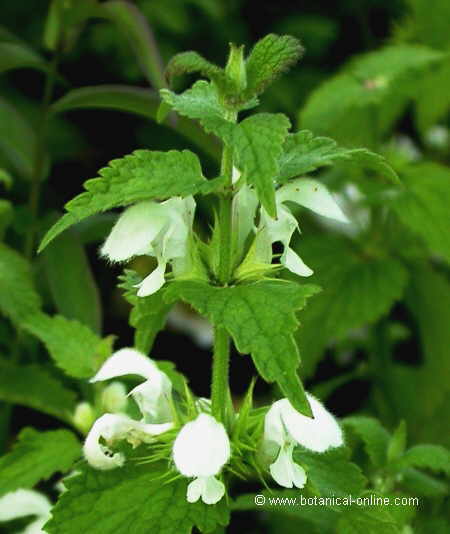 With the following description:
Medicinal plant with white flowers and similar leaves to those of nettles. Young leaves are edible and can be eaten in salads. Natural from Europe but introduced in America.Botanical-online.com
The correct answer was:
Lamium album L.
Known colloquially as:
White nettle / White dead-nettle
Among the winners, winner has come out:
¡Nuria Lombraña Gordo!
Congratulations!
Award of the month winner of april of 2016
See the whole contest history
More information about the contest.
Other interesting articles