Tree mallow, shrubby mallows, Bush mallow, Irish toilet paper, Lavatera, Cornish tree mallow flower
Contest winner of december of 2018
On december of 2018 this picture was presented to be identified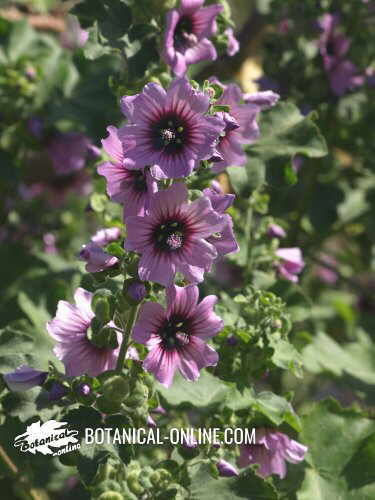 With the following description:
Plant of the hibiscus family, with a very high stem, which can reach 2 or 3 meters in height. Large dark pink flowers. Grows in rocky or sandy places, near the sea and on cliffsBotanical-online.com
The correct answer was:
Lavatera arborea, Malva arborea
Known colloquially as:
Tree mallow, shrubby mallows, Bush mallow, Irish toilet paper, Lavatera, Cornish tree mallow
Among the winners, winner has come out:
¡Ramon Cordoba Caro!
Congratulations!
Award of the month winner of december of 2018
See the whole contest history
More information about the contest.
Other interesting articles