Malva moschata
HOW TO GROW MUSK MALLOW
Characteristics of the plant
| | |
| --- | --- |
| | June – September. Very conspicuous pink flowers till 4 cm wite. |
| | Water it very moderately. |
| | For borders or wild gardens, it grows very quickly and can became an invasive plant. |
| | Sun, it supports cold temperatures. |
| | From seeds or cuttings in spring. It can self-reproduce. |
| | Not very rich lands with a good drainage. It can colonize poor lands. |
Other types of "Malva"
Malva alcea ——————— Hollyhock mallow
Malva cretica—————–
Malva meluca ———– ——–………….
Malva mohileviensis——————-………….
Malva neglecta——————-Dwarf mallow
Malva nicaeensis————–…………..
Malva parviflora—————……………..
Malva pusilla ———————…………….
Malva sylvestris—————– Common mallow, high mallow, chesses, tall mallow
Malva verticillata—————–…………..

More information about plants cultivation.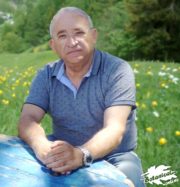 Written by
Vicente Martínez Centelles
Founder of the web and director. Teacher of natural sciences, expert in plants, natural remedies and botanical photography.