How many vitamins do we need daily?
Who need more vitamins?
The organization determining the body needs of each vitamin is the Department of Health and Social Security (DHSS), which sets these doses known as RDA (Recommended Dietary Allowances).
The limits specified by this organism are minimal. A varied diet usually provides the necessary vitamins for proper functioning of the body. It is ideal to make a weekly study of the food so the the variety of them contains all the necessary vitamins.
However, under certain circumstances, higher doses are required. The following table shows a number of groups that deserve special attention in vitamins intake.
Groups that need special vitamin intake
People over 65 years old might need to take a vitamin B supplement, because their food is often more deficient, because their body absorbs less this vitamin and because they take many medications that can interfere with the vitamins.

People older than 65 require to take vitamin B supplements

Vegetarians: A wellplanned vegetarian diet can meet most of the vitamin needs. However, strict vegetarians can suffer from a lack of cobalamin (vitamin B12) which is found only in foods of animal origin, except for brewer's yeast. The contribution of a multivitamin complement may be necessary.
Persons with hypertension: The administration of vitamins and minerals, along with a change in their habits can improve this disease.
People with diabetes: Vitamins can help improve the health of the people who need to take insulin.
Children: To achieve a harmonious growth, we must ensure that children have a reasonably balanced diet that provides them with the necessary vitamins. Sometimes, with the consent of the physician, the administration of a supplement may be helpful.
Pregnant women: The feeding of pregnant women is crucial for infant development. It would be advisable to consult your doctor about the possible needs of a vitamin supplement. It has been seen how a daily intake of 400 mcg of folic acid helps prevent spinal cord defects in newborns.
Women who take birth control pills: In this group, a possible deficiency of vitamin C, vitamin B6 and B2 may exist. A vitamin supplement could be interesting.
People who smoke: smoke destroys some vitamin C, therefore smokers should consider increasing the intake of foods containing the vitamin or taking some supplements.

Someone who smokes could have vitamin C deficiency

People who drink too much alcohol: Intake of vitamin B and C can help their liver to prevent liver disease.
People who have little exposure to sunlight: Sunlight is necessary for the production of vitamin D. Those who do not expose to the sun should consider taking a vitamin supplement.
In general, health specialists believe that the minimum recommended dose (RDAs) are too low to have a therapeutic effect, so they recommend higher doses quite often (this is not a risk for our health).
Anyway, it's always better to consult a doctor. The following table shows the RDAs which are safe for each of the vitamins. The units are expressed in mg (milligrams), mcg (micrograms), IU (international units) or RE (retinol equivalent).
Recommended daily dose for children between 1-3 years (RDAs) by the USDA for 2005

Men

Women

Vitamin A

1500 UI / 300 mcg ER

1500 UI / 300 mcg ER

Vitamin B Complex

Folic Acid

150 mg

150 mg

Cobalamin

0,9 mcg

0,9 mcg

Niacin

6 mg

6 mg

Pyridoxine

0,5 mg

0,5 mg

Riboflavin

0,5 mg

0,5 mg

Thiamin

0,5 mg

0,5 mg

Vitamin C

15 mg

15 mg

Vitamin E

6 mg

6 mg
Recommended daily dose for children between 4-8 years (RDAs) by the USDA for 2005

Men

Women

Vitamin A

2000 UI / 400 mcg ER

2000 UI / 400 mcg ER

Vitamin B Complex

Folic Acid

200 mg

200 mg

Cobalamin

1,2 mcg

1,2 mcg

Niacin

8 mg

8 mg

Pyridoxine

0,6 mg

0,6 mg

Riboflavin

0,6 mg

0,6 mg

Thiamin

0,6 mg

0,6 mg

Vitamin C

25 mg

25 mg

Vitamin E

7 mg

7 mg
Recommended daily dose for children between 9-13 years (RDAs) by the USDA for 2005

Men

Women

Vitamin A

3000 UI / 600 mcg ER

3000 UI / 600 mcg ER

Vitamin B Complex

Folic Acid

300 mg

300 mg

Cobalamin

1,8 mcg

1,8 mcg

Niacin

12 mg

12 mg

Pyridoxine

1 mg

1 mg

Riboflavin

0,9 mg

0,9 mg

Thiamin

0,9 mg

0,9 mg

Vitamin C

45 mg

45 mg

Vitamin E

11 mg

11 mg
Recommended daily dose for young people aged 14-18 years (RDAs) by the USDA for 2005

Men

Women

Vitamina A

4500 UI / 900 mcg ER

3500 UI / 700 mcg ER

Vitamin B Complex

Folic Acid

400 mg

400 mg

Cobalamin

2,4 mcg

2,4 mcg

Niacin

16 mg

14 mg

Pyridoxine

1,3 mg

1,2 mg

Riboflavin

1,3 mg

1 mg

Thiamin

1,2 mg

1 mg

Vitamin C

75 mg

65 mg

Vitamin E

15 mg

15 mg
Recommended daily dose for young people aged 19-30 years (RDAs) by the USDA for 2005

Men

Women

Vitamin A

4500 UI / 900 mcg ER

3500 UI / 700 mcg ER

Vitamin B Complex

Folic Acid

400 mg

400 mg

Cobalamin

2,4 mcg

2,4 mcg

Niacin

16 mg

14 mg

Pyridoxine

1,3 mg

1,3 mg

Riboflavin

1,3 mg

1,1 mg

Thiamin

1,2 mg

1,1 mg

Vitamin C

90 mg

75 mg

Vitamin E

15 mg

15 mg
Recommended daily dose for adults between 31 and 51 (RDAs) by the USDA for 2005

Men

Women

Vitamin A

4500 UI / 900 mcg ER

3500 UI /700 mcg ER

Vitamin B Complex

Folic Acid

400 mcg

400 mcg

Cobalamin

2.4 mcg

2.4 mcg

Niacin

16 mg

14 mg

Pyridoxine

1.7 mg

1,3 mg

Riboflavin

1,3 mg

1,1 mg

Thiamin

1,2 mg

1,1 mg

Vitamin C

90 mg

75 mg

Vitamin E

15 mg / 22.5 UI

15 mg / 22.5 UI
Recommended daily dose for adults over 51 years (RDAs) by the USDA for for 2005

Men

Women

Vitamina A

4500 UI / 900 mcg ER

3500 UI /700 mcg ER

Vitamin B Complex

Folic Acid

400 mcg

400 mcg

Cobalamin

2.4 mcg

2.4 mcg

Niacin

16 mg

14 mg

Pyridoxine

1.7 mg

1,5 mg

Riboflavin

1,3 mg

1,1 mg

Thiamin

1,2 mg

1,1 mg

Vitamin C

90 mg

75 mg

Vitamin E

15 mg / 22.5 UI

15 mg / 22.5 UI


More information about vitamins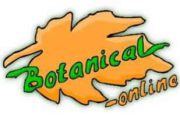 Written by
Editorial
Botanical-online team in charge of content writing