SUPPLEMENTS FOR DEMENTIA
Natural remedies for the mind
The main function of the supplements in the treatment of the dementia consists in using a series of complementary resources (vitamins and minerals) to the standard treatment that are able to replace the deficiencies that can precipitate or worsen this disease.
The main supplements are:
Antioxidant vitamins: The supplements of vitamin C, vitamin E, because of their antioxidant properties help to improve the state of health of the cells of the nervous system, resisting the negative action of the free radicals. (For treatment and dosage one sees the specific characteristics of these vitamins). It is believed that lipoic acid could help to improve the mental state of these patients.
Magnesium: Magnesium is essential for the transmission of the electrical impulses between the neurons. Magnesium deficiency can be shown in neuronal alterations and personality changes or mental confusion. Moreover this element can balance the accumulation of aluminum in the brain, which is believed to be responsible for mental illness. The usual dose is usually about 400 mg daily. (The use of magnesium is not recommended in renal patients. Magnesium inhibits the absorption of certain antibiotics)
Group B vitamins: Daily ingestion of a supplement to the group B is interesting for the proper functioning of neurons. We have seen how this vitamin helps improve depression. The usual dose of vitamin b for this purpose is 50 to 100 mg daily.
Q10 coenzyme: The role of this supplement is being investigated, for its ability to decrease the progression of diseases of the nervous system. It is thought that eating between 100 and 300 mg daily may improve the condition of patients with mental problems.
DHEA? (Dehydroepiandrosterone): This is a hormone that, among other properties, can prevent the onset of vascular accidents, including the brain ones. Furthermore it is believed that protects against cell degeneration associated with aging. However, it is a substance being tested even with numerous alleged side effects (increased body hair in women, increased breast cancer, increase of prostate cancer, probability of liver cancer) reason why one has to be very careful in its use and always with the consent of the physician.


More information on dementia and its natural treatment.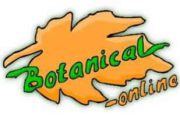 Written by
Editorial
Botanical-online team in charge of content writing