LIST OF FOOD IN THE MEDITERRANEAN DIET
USUAL FOODS IN THE MEDITERRANEAN DIET

In the Mediterranean diet, vegetables are used in abundance. Studies show that they protect against some chronic diseases.

– Tubers: carrots, beets, potatoes, turnips, Jerusalem artichokes, sweet potatoes

– Bulbs: onion, garlic, leek, fennel

– Vegetables:

– Pumpkin, zucchini, zucchini flower, green beans, okra, nopales, cucumbers.

– Broccoli, cauliflower, Brussels sprouts, arugula, cabbage, artichokes, cardoons, spinach, chard, mallows, lettuce, curly lettuce, dandelion, chicory, rhubarb, asparagus, borage

– Eggplant, peppers, tomatoes.

– Mushrooms

In the Mediterranean diet, fruits are often eaten raw as dessert, a custom inherited from the Greeks.

– Olive, apple, quince, pear, nectarine, peaches, apricots, grapes, cherries, plums, figs, pomegranate, medlar, melon, watermelon, bananas, oranges, tangerines, strawberries, coconut, mango, raspberry, lemon, kiwi, blueberries.

– Almonds, hazelnuts, pine nuts, chestnuts.

– Apricots, dates, raisins.

.

They have constituted the energetic basis of the Mediterranean diet for centuries.

Rice, wheat, millet, spelt, rye, oats, buckwheat, couscous, bulgur, polenta

– Rye bread, wheat bread, wheat bread, pita bread, olive bread, raisin walnut bread, focaccia.

– Food pasta: spaghetti, macaroni, farfalline, orechiette, cannelloni,

Oil and fats in the diet

Very remarkable because of its contribution in Omega fats.

.

– Extra virgin olive oil

– Dry nuts

Main source of vegetable protein..

Chickpeas, soybeans, peas, lentils, beans or borlotti beans, beans, Puy lentils, green lentils, pink lentils, flageolet beans.

Fish and seafood

They are the main source of animal protein.

– Sardines, anchovies, mackerel, sea bass, gray mullet, red mullet, sea bream,, swordfish, monkfish, tuna fishes.

– Oysters, scallops, clams, lobster, rock lobster, mussels, shrimp, prawn, crab, squid, octopus, cuttlefish.

Source of animal protein and calcium.

– Milk, sheep's milk, goat's milk.

– Yogurt, kefir.

– Cheese: goat cheese, ripened cheeses herbs or ashes, crottin cheese, manchego cheese, gorgonzola cheese, dolcelatte cheese, mozzarella cheese, Banon cheese, feta cheese, ricotta cheese, cottage cheese, Parmesan cheese, Sardinian pecorino cheese.

Meat

It is consumed sparingly and always combined with the consumption of fish in the diet.

– Poultry: duck, chicken, quail, partridge, woodcock, thrush, wild duck.

– Red meat: beef, lamb, beef, venison, offal.
* Related information: Food groups in the Mediterranean diet


More information on recipes and benefits of the Mediterranean diet.
This article was endorsed by
Elisenda Carballido
- Dietitian nutritionist. Postgraduate in Phytotherapy and master in Nutrition and Metabolism.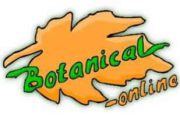 Written by
Editorial
Botanical-online team in charge of content writing