MEDICINAL PROPERTIES OF ACHIOTE

Internal use preparations with achiote
Annatto (Bixa orellana) is mainly a medicinal resource because of its fruits, which are rich in carotenoids and flavonoids. These components have antioxidant benefits. That is to say, they protect cells from oxidation, preventing premature aging.
Traditionally, annatto is crushed and powdered for this use (culinary, medicinal, dye, etc.).
In Mexico, the 'seasoning Maya "or achiote paste" (also known as "recado rojo" = red message) is still very present in traditional cuisine.
Stomach: Carotenoids, tannins and other flavonoids protect the gastric mucosa. Scientific studies have shown that the extract from the leaves is anti-inflammatory and can be used for heartburn and gastritis problems.
Aphrodisiac: It is a traditional aphrodisiac remedy, perhaps because of the color theory of food.
Diabetes: In Brazil, annatto seeds are used to treat diabetes. Studies have confirmed the hypoglycemic properties of this plant.
Prostate: The root is used as anti-inflammatory for the prostate (it is one of the most widely properties of this plant).
They think it may serve against cassava poisoning (Manihot esculenta)
Achiote as a remedy for your skin
Skin Care: To learn the virtues of achiote we can go back to the ancient culture of Amazonian tribes, that painted their skin with red achiote.
Besides being an excellent coloring, annatto contains arginine, carotenoids, and small amounts of salicylic acid. It is good to heal wounds, softens the skin and protects it from the sun.
Plasters of achiote flour and water are applied to superficial burns to prevent blistering or blisters. Bibliography cites it as a remedy against the scars of smallpox, with excellent results.
Currently, achiote is an ingredient of some cosmetic sun creams and lotions.


More information about achiote.
This article was endorsed by
Montserrat Enrich
- Journalist specializing in edible wild plants and plant uses.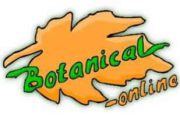 Written by
Editorial
Botanical-online team in charge of content writing