Is it dangerous for people taking anticoaguloants to eat kiwi because it has a lot of vitamin K
Kiwi is very rich in vitamin C and vitamin K
Kiwi stands out for its high content of vitamin C (it is richer in this vitamin than lemon).
In addition, kiwi fruit is the richest fruit in vitamin K, which could be a concern if you are taking a treatment with anticoagulant drugs, such as Sintrom, warfarin or Coumadin.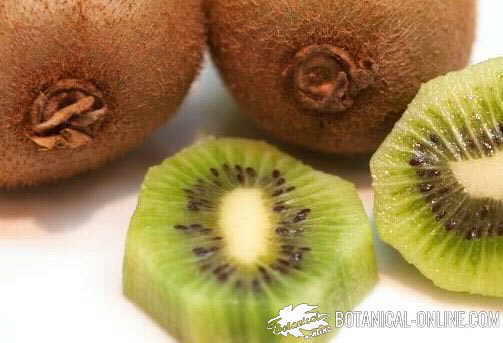 Kiwi is the fruit richest in vitamin K
What is vitamin K and how does it relate to kiwifruit and anticoagulant medications?
Vitamin K is necessary for the coagulation of the blood to be produced and for maintaining the health of the bones (it intervenes in the growth and calcification of the bones).
The anticoagulant drugs act by blocking vitamin K, which is coagulant. If the diet is too rich in vitamin K, these drugs lose their effect and clots and thrombi may occur.
Can people who take Sintrom or warfarin eat kiwis?
There is a well-known contraindication between foods that contain vitamin K and anticoagulant medications such as Sintrom or warfarin. However, prohibiting all foods with vitamin K to people who take these drugs is an exaggeration.
It must be taken into account that the anticoagulant medication already contemplates the ingestion of foods rich in vitamin K from the diet, and that it is impossible (and insane) not to eat this vitamin.
Therefore, it is appropriate to control the amount of vitamin K in the diet, avoiding the combination of those foods that are richer, but without completely eliminating the rich foods.
How much vitamin K does kiwi have?
The kiwi contains approximately 40 mcg of vitamin K (phylloquinone) per 100g.
Does kiwi contain a lot of vitamin K?
Kiwi is the fruit richest in vitamin K. To illustrate the amount of vitamin K that the kiwi has, see the following data (according to the tables that we have consulted from USDA):
A kiwi has 40 mcg of vitamin K
One zucchini (Italian squash) medium 5 mg of vitamin K
A plate of cauliflower has 115 mg of vitamin K (Cruciferous are rich in vitamin K: broccoli, cabbage, cauliflower…)
A chard dish has 420 mg of vitamin K (green leafy vegetables also contain a lot of vitamin K, although they are not cruciferous).
Recommendations about kiwifruit and vitamin K in case of taking anticoagulant medications
It would be advisable to eat kiwi normally, without exceeding its consumption and avoiding combining it with foods that contain a lot of vitamin K such as cruciferous (broccoli, arugula, …).
It is recommended not to combine kiwi powder or other foods rich in vitamin K with more foods rich in vitamin K such as broccoli, green juices, and so on.
In contrast, if you take a green juice (green juice) with many kiwis, you may be taking more than the right amount. For this reason it is advisable not to exceed the amount of kiwi.


More information on kiwi.
This article was endorsed by
Elisenda Carballido
- Dietitian nutritionist. Postgraduate in Phytotherapy and master in Nutrition and Metabolism.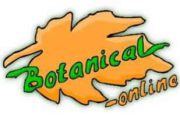 Written by
Editorial
Botanical-online team in charge of content writing