CONSEQUENCES OF GOLDENROD
Goldenrod (Solidago virgaurea L.) is a safe plant in most cases. Its principles are tannins, saponins and flavonoids.
Possible side effects include:
Increased diuresis: Because of the diuretic properties of this plant, one of the main medicinal uses of goldenrod is to increase urination.
Digestive disorders: The tannin content of the plant can cause some people intestinal disorders such as heartburn or constipation.
Changes in blood pressure: The plant could produce hypotension or alter blood pressure in case of hypertension. Do not take this plant along with medications for hypertension.
Alter the effect of medicines: It can modify the absorption and elimination of some medicins. Particular caution is recommended with depression medications (benzodiazepines) and medications that can cause drowsiness or affect driving ability.
What side effects may have goldenrod?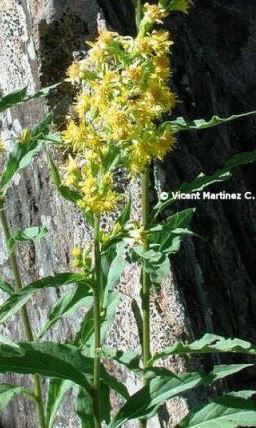 Photo of golden rod
Among the most common adverse effects that can occur with this plant are hypersensitivity reactions, allergy or contact dermatitis with the plant.
The use of this plant is not recommended for people allergic to daisies or plants of the Compositae or Asteraceae family because goldenrod belongs to the same botanical family. There have been reports of hypersensitivity and allergic reactions such as hives, asthma or rhinitis by exposure to these plants.
Precautions with goldenrod
Goldenrod remedies should not be administered internally (infusions, syrups, etc.) to pregnant or breast feeding women because its safe use is unknown in these cases. It is best to consult with a doctor and do not administer remedies without his/her consent.
The diuretic properties of the plant may increase the clearance of certain substances and drugs. If taking medication, consult your doctor first before taking herbs.


More information on goldenrod.
This article was endorsed by
Montserrat Enrich
- Journalist specializing in edible wild plants and plant uses.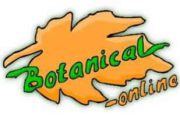 Written by
Editorial
Botanical-online team in charge of content writing