(Papaver alpinum L.)
Contributions to the headwater of river Ter
In one of the excursions we realized last summer in the East Pyrenees (Mountain chain between Spain and France), and exactly in the mountains surrounding the headwaters of River Ter, we found in Marrana Strait (2500 meters high) the species Papaver alpinum L.

There are only two subspecies belonging to papaver species in Iberian peninsula, the so called ssp suaveolens (P. Fourn) O. De Bolòs et J Vigo, described in the East Pyrenees.
What are the differences between the two species
The two subspecies differ mainly in two characteristics:
If ssp suaveolens has narrowly cuneate petals at the base so that they don' t touch themselves, petals of ssp rhaeticum are imbricate, that's to say, superposed each other. Another distinctive trait is that trait ssp suaveolens has shorter stamens than ovary, whereas ssp rhaeticum this are longer than it.
When we consulted the book "Flora dels Països Catalans" (Catalan countries Flora) by Oriol de Bolós and Josep Vigo, we could confirm that the subspecies found in Marrana Strait belonged to ssp rhaeticum (Ler) Havek, but we could also distinguish that some contradictions existed between the several specialists concerning the presence of this subspecies in The Pyrenees.
In the book mentioned above (Vol. 1 pag. 697), when describing the subspecies, there is the following quotation: "P. alpinum ssp. rhaeticum: La presència d'aquesta subespècie al Pirineus catalans és testimoniada pels especialistes FEDDE (1909) i MARKGRAF (1958). En canvi BRAUN-BLANQUET, bon coneixedor tant de la flora dels Alps rètics com de la dels Pirineus orientals, sembla que s'inclina a creure que a Catalunya existeix sols la ssp suaveolens (Veg alp. Pir. Or, Barcelona 1948; p. 55)"
(English Translation): "P.alpinum ssp. rhaeticum: The presence of this subspecies in Catalan Pyrenees is witnessed by the specialists FEDDE (1909) y MARKGRAF (1958). However BRAUN-BLANQUET, being as well appreciator of Raetian Flora as the East Pyrenees flora, seems to believe that in Catalonia only ssp suaveolens exists (See alp. Pir. Or, Barcelona 1948; p. 55)"
We think it is interesting to add this information for a better understanding of the existence of this subspecies in the Pyrennes.
Pere Barnola.
This article was endorsed by
Vicente Martínez Centelles
- Founder of the web and director. Teacher of natural sciences, expert in plants, natural remedies and botanical photography.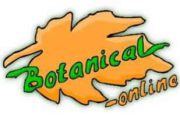 Written by
Editorial
Botanical-online team in charge of content writing