What is AIDS?
AIDS or ACQUIRED IMMUNODEFICIENCY SYNDROME is a disease of infectious nature caused by a virus (Human Immunodeficiency Virus – HIV).
It affects the immune system , which deteriorates the patient, who is very susceptible to infections and cancers.
Symptoms of AIDS
Symptoms can be varied during the different stages of disease development. (More information about the symptoms in the listing above)
How is AIDS spread?
The main causes of contagion are the following: sex, pregnancy, and interchange of contaminated blood (More information on the contagion of AIDS in the listing above)
Causes that do not transmit AIDS
There are many circumstances, often discussed, that do not transmit AIDS. Among them, some common ones deserved to be mentioned:
– Non-sexual contacts with patients: Kisses, hugs, handshakes, sitting next to a patient, contact with urine, sweat, the saliva, tears or stool,
– Contact with objects manipulated by patients (spoons, towels, telephones, glasses, underwear, etc.)
– Ingestion of food handled by a patient (Drinking water, eating a snack, drinking some coffee, etc.)
– Public places for personal hygiene: Infection can not happen as a result of sharing a shower, a toilet, a gym, pool, beach or sea, etc.
– Mosquitoes or insect bites
– Bites from domestic animals (dogs, cats, etc.).
Prevention and treatment of AIDS
At present there is no effective medicine that is capable of eliminating the virus from the body, although there are medicines (antiretroviral) that are capable of stopping the progression of the disease, so that, properly applied, they can provide patients with almost a normal and longer life.
Anyway, in the struggle with this illness, prevention is the best way to avoid infection. The main factors to take into account to prevent AIDS are to maintain safer sex, prevent transmission from infected mother to fetus, preventing the spread by blood.

More information on AIDS and its natural treatment in the listing above.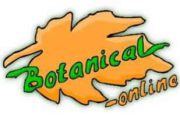 Written by
Editorial
Botanical-online team in charge of content writing