This article was endorsed by
Néstor Zumaya Cárdenas
- M.D & Medical Surgeon from the National Autonomous University of Mexico
What is anxiety?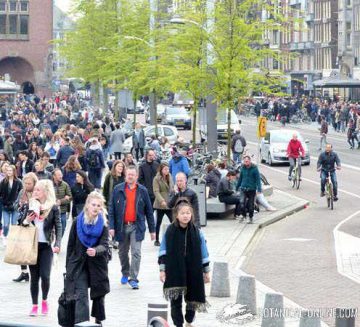 Anxiety is a feeling of uneasiness or fear for a possible danger that may be based on true or imaginary reasons.
This is mainly what differentiates anxiety from fear, which is a personal reaction to a real and immediate danger.
Anxiety responds to personal causes and it usually has an undefined origin which is generally based on past unpleasant experiences that come back to mind presently.
How does a person with anxiety feel?
People with anxiety feel restless, overwhelmed, and insecure. They may have a feeling of suffocation and a feeling of being unable to control what happens to them.
Consequences of anxiety
According to medical studies, the most worrying thing is that 47% of people with anxiety have a high degree of psychosocial deterioration.
Anxiety can cause alcohol problems in people and all kinds of addictions, depression, and diseases such as ulcers, skin conditions, sexual dysfunction, irritable colon and chronic fatigue.
Causes of anxiety
The main causes of anxiety are:
– Stress: At an external situation that produces stress the nervous system reacts by producing more hormones that trigger a series of changes in the body that manifest physically in an increased heart rate, perspiration, muscle tension and so on. Emotionally stress triggers anxiety. In today's society there are very characteristic stressors producing anxiety: fear of losing one's job, not to be accepted socially, not to meet the imposed expectations, etc.
– Physical illnesses: Some times anxiety is generated by anxiety-producing diseases such as thyroid disease, angina pectoris, etc.
– Toxins or medication: The ingestion of certain toxins such as caffeine or alcohol, or certain medications, such as those provided to control asthma or blood pressure, can cause anxiety. Similarly, the Withdrawal Syndrome, produced when a drug intake is reduced or abandoned, is often accompanied, among other symptoms, by a well-defined state of anxiety.
– Environmental factors: The environmental factors surrounding people at work or at house can trigger anxiety. For example, noise at workplace or at home is of of the most important factors triggering anxiety.
Stress and anxiety
In the face of an external situation that produces tension, the nervous system reacts, producing more hormones. These hormonal changes trigger a series of alterations in the body, which are noticeable both physically and mentally. The physical manifestations are an increase in heart rate, breathing, muscle tension, etc. On an emotional level, they trigger anxiety.
How do you notice that we are anxious?
The main symptoms of anxiety are:
Nervousness
Fear
Increased sweating
Chest tightness
Breathlessness
Hyperventilation
Dizziness
Tremors
Weight on the shoulders and neck
Negative thoughts
Insomnia
How to deal with anxiety?
Feeling a little anxious is something normal in today's society that is so demanding and stressful. A little anxiety is not a problem when it can be controlled.
When the anxiety situation makes it impossible for the individual to lead a normal life, a visit to the specialist is required to assess what their real state of anxiety is and what more appropriate therapy to follow.

More information about anxiety.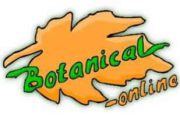 Written by
Editorial
Botanical-online team in charge of content writing