What is appendicitis?
Functions of the appendix (What is appendix for?)
Appendicitis is an inflammation of the appendix, a small pouch located at the beginning of the large intestine, which is known as blind.
Appendicitis requires surgically removing of the appendix in order that it does not end up bursting and produces an infection of the abdomen, called peritonitis, which can have extreme consequences.
Appendicitis is uncommon in young people, especially men and, within these adolescents and young people aged 20 years.
Though very rare in young children, it may also occur and in this case it is more difficult to diagnose because their symptoms are often atypical.
The removal of the appendix is not a problem since it has no organic function.
Symptoms of appendicitis
The main symptoms of appendicitis are: Pain in the belly, around the navel. Back pain in the right lower abdomen above the right hip. Vomiting, fever, diarrhea, etc. Pain that increases as time passes and does not disappear.
Causes of appendicitis
The main causes that could explain it are:
– Inflammation of the appendix produced by infections of the intestine.
– Obstruction of the appendix by feces.
– Obstruction of the appendix by some other object or substances.
– Tumor in the appendix.
Diagnosis and treatment appendicitis
As there are many diseases that can cause the same symptoms as appendicitis, you need a proper diagnosis by your doctor, especially to prevent rupture of the appendix which could be very serious or fatal.
The natural treatment of appendicitis supposes the use of a series of natural resources that can prevent it.

More information about appendicitis and its natural treatment in the listing above.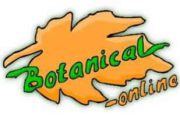 Written by
Editorial
Botanical-online team in charge of content writing