ARTERIOSCLEROSIS PREVENTION
How to avoid arteriosclerosis?
Prevention is the only effective remedy against arteriosclerosis. This is a very silent disease that in most cases, offers no specific symptoms for many years.
Only when some major organs are affected by the lack of oxygen first symptoms arise. Therefore, the only effective treatment before it develops is prevention.
Tips to prevent arteriosclerosis
Among the most important tips to help prevent arteriosclerosis include the following:
– Provide a proper diet: Diet is the most important element in preventing this disease. This diet allows the control cholesterol, the main factor that triggers this disease. Cholesterol diet will enable cholesterol plaques not to be formed in arteries avoiding the main cause of hardening and inflexibility of blood vessels.
A diet for the prevention of arteriosclerosis and circulatory diseases should be based primarily on plant foods. Animal food should be monitored, especially those foods rich in saturated fats are the main cause of clogging of blood vessels. Plants, on the other hand, are rich in many phytochemicals suitable for improving the health of the arteries.
A proper diet should take into account the control and removal of toxic substances for the circulatory system. (More information on the diet for arteriosclerosis in the listing above)
– Make physical exercise: It has been shown that exercise promotes the development of good cholesterol (HDL). Increasing these levels of "good" cholesterol means counteracts the "bad" cholesterol and thus prevent the formation of atheromata or cholesterol plaques in arteries.
It has also been proven that exercise helps train the muscular walls contract and relax. This training involves greater elasticity and resistance of blood vessels which promotes better blood flow and increased resistance to expansion without producing vascular accidents, such as strokes.
Furthermore, exercise produces endorphins, which, besides making us feel better, help lower cholesterol and improve the elasticity of arteries.
Moderate exercise, adequate to the possibilities of each person, is essential to maintain good vascular health. Walking, swimming, doing some light sports, can help anyone to improve the health of her/ his arteries. If vascular disease is involved, it is important to see a doctor or specialist who can perform a program of activities suitable for everyone.
– Managing stress: Stress constricts the arteries, hindering blood flow and, ultimately, contributing to blood vessel diseases. Moreover, stress is one of the triggers for the production of cholesterol.
It has been shown that relaxation techniques reduce stress and increase the level of endorphins whose role in controlling cholesterol and elasticity of arteries is very important.
Learning to perform relaxation or meditation techniques can help those suffering from arteriosclerosis. In any case, it is very appropriate to see a specialist in these matters.
– Using natural herbal remedies for arteriosclerosis: Some herbs treatments are very suitable to prevent arteriosclerosis. They contain many principles suitable to avoid " bad" cholesterol formation. Sometimes they can make blood more fluid and help to fight against circulatory diseases. To a certain extent, they can be considered as natural alternatives to the use of blood fluidifiers, such as aspirin.

More information about arteriosclerosis natural treatments.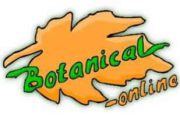 Written by
Editorial
Botanical-online team in charge of content writing