Reumatoid arthritis
ARTRITIS SYMPTOMS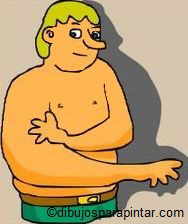 Intermittent joint pain is a symptom of arthritis
Characteristics of arthritis
Rheumatoid arthritis is a chronic disease with an unpredictable course in which there is inflammation of the lower extremity joints, affecting other organs of the body such as bones, tendons, etc.
Symptoms of arthritis
Symptoms occur intermittently combining a time when the disease manifests itself with others that it does not have any symptoms.
The main symptoms of arthritis are:
– Joint symptoms: intermittent joint pain, morning stiffness with members feeling heavy, swollen heated joints, muscle weakness and, in more advanced stages, joint deformities (ulnar deviation, swan neck finger…)
– Nonarticular symptoms: subcutaneous nodules, especially in the knees and elbows, anemia, particularly during periods of attack of the disease, and in some cases, increased platelets. In very advanced cases, inflammation of the veins (vasculitis) with possible ulcers on the hands or feet.
Causes of arthritis
Even we don't know the causes, they produce immune responses that attack the body's own cells. It is believed that there could be different causes: certain hormones, infections such as gonorrhea, or genetic reasons.
Treatment of arthritis
Rheumatoid arthritis is a disease which, although chronic, has an unpredictable prognosis once it has made its appearance. There are cases in which the disease occurs in intermittent outbreaks throughout the patient's life, in other cases these attacks are carried out far apart in time from each other and in other cases the disease does not reappear.
The conventional treatment of this disease is based on the use of anti-inflammatory and pain medications that decrease the inflammation in the joints and reduce pain.
The natural arthritis treatment involves using a series of natural resources that help prevent disease or reduce pain and inflammation, improving the condition of patients.

More information about arthritis natural treatment.
Characteristics of arthritis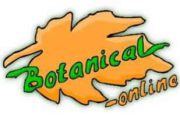 Written by
Editorial
Botanical-online team in charge of content writing