What are blackheads?
Blackheads are solid elevations of the skin, of reddish color. They are one of the most important manifestations of the acne. Usually, they cure spontaneously.
Symptoms of blackheads
The main symptoms of blackheads are: Elevation in a mound of skin with reddish appearance, unlike the pustules do not have a central point, excessive sebum production, acne, scars, etc.
Causes of blackheads
The main causes of blackheads are:
Puberty (Acne): By an increase of hormones, during the puberty an increase of the secretion of fat takes place in order to protect and to smooth the skin. The pores of the skin can be blocked by this fat resulting in a slight red elevation hard to the touch which usually goes away without damaging the skin.
Other diseases: They can be manifestations of other diseases such as viruses, warts, eczema or tumors
Treatment of blackheads
Blackheads can be clear up without complications. They do not generally require any treatment except when infected beyond normal. In this case, they can produce major infections requiring antibiotic treatment.
If you suspect some skin disorder is something different from a manifestation of acne, we recommend you to visit to a dermatologist.
Proper cleansing of the skin with natural soaps, devoid of chemical irritants, may be the most appropriate way to prevent the formation of blackheads.
The natural treatment of blackheads involves the use of a series of natural resources that help to eliminate them.

More information on blackheads and their natural treatment.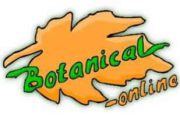 Written by
Editorial
Botanical-online team in charge of content writing