What are burning feet?
Feed burning is a negative sensation in the feet usually produced as a result of bacterial action.
Symptoms of burning feed
The main symptoms of burning feet are:
Feet burning
Feet pain,
Feet itching
Smelly feet
Feet redness
Etc.
Causes of burning feet
Burning feet is mainly produced because of:
Shoes: Some shoes are equipped with poor ventilation so they retent sweat, which causes the necessary breeding ground for the growth of bacteria that cause itching and burning feet. Dyes of the shoes are often responsible for allergic reactions that cause burning feet.
Conditions in the foot: There are a number of diseases of the feet that can produce similar symptoms, for example, athlete's foot or warts, ingrown toenails, inflammation of the nerves of the feet, neuromas, etc.
Athlete's foot or tinea pedis: The main cause, especially among people who bathe in swimming pools, public showers in gyms, locker common, internships, etc, is the infection called athlete's foot is caused by the fungus ringworm, a fungus that takes the heat and humidity to grow and that is contagious by contact.
This fungus produces redness in the feet, stretch marks and skin that shows between the fingers. Sometimes it affects other parts of the body such as the interdigital skin or palms of the hands. These infections can lead to infections caused by bacteria in the area affected by ringworm or in the form of dermatitis . It is also very common for the infection to spread to other areas by contact.
Treatment of feet burning
Most times the foot infections go away within 25 or 30 days with the application of antifungal cream.
You should exercise particular caution in the case in infections occurring bacteria that use the soil prepared by fungi or as a result of injuries made by scratching the itchy area. In this case, require stronger medicines.
A proper toilet which keep your feet dry and clean, adequate shoes and socks along with a certain caution when frequenting public places barefoot is the best way to prevent relapses.

More information on advice to avoid the infections of the feet and their natural treatment.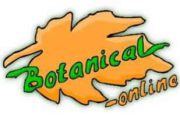 Written by
Editorial
Botanical-online team in charge of content writing