Causes of alcoholism
REASONS OF ALCOHOLISM
Why do some people drink too much?
There are many reasons that may induce people to drink. Like any other drug, its causes can be varied. (See why people take drugs) The possible causes that have been mentioned include:
Heredity: It seems that there is a genetic predisposition to start drinking. This does not justify all cases. There are also heavy drinkers, whose ancestors have been abstinent or viceversa.

Education: Education seems to have greater importance than heredity in the development of alcoholism. The lack of appropriate patterns at home can lead to misuse of alcohol. It is more normal for young people to develop drinking habits when they see that older people around them usually do that.

As a way of connecting with others: Many drugs promote social relationships. The English habit of the afternoon tea is widely known, as an excuse to promote gathering between family or friends. Every day there are more cafés where people can have a drink or a cup of coffee and they are also a way of getting closer to other people.

Other cultures, like the native South Americans, take coca together to feel good about themselves and with the other members of the group. Drugs play a social role in getting people to lose personal insecurity so they can feel more confident with their partners. We must not forget here that many young people enter the world of drugs just not to feel different from others. It is a way of feeling that the group to which they approach accepts them. The entrance to the world of alcohol, tobacco, marijuana or ecstasy, are examples of this.
Alcohol is the most widely used social drug. Its use is continuously encouraged in society. It's advertised on television as something related to a freer and happy lifestyle. Drinking alcohol is common in the important moments of life, during the most important celebrations of the year, etc.

All this makes the individual feel attracted to this drug. Not to feel different from others, one may have the urge to drink. It is very difficult and requires a personal effort not to drink when most people do. Paradoxically, one of the worst drugs is highly valued socially.
To overcome personal problems: Some people drink to overcome the sadness, depression or lack of personal happiness. Alcohol or narcotics can be an escape route from unhappiness.
How to know if a person is an alcoholic?
The personal suspicion that someone needs alcohol daily is one of the most important evidence to presume that someone can be addicted to alcohol. This implies that the individual concerned should see a doctor to solve the problem.
Most of the time family members or friends should help the ill person to visit doctors and specialists, as the alcoholic almost never admits the dependence; indeed, the react negatively to any comments about his or her drinking habits.
Medicine has a series of tests to determine the degree of alcohol dependence based on behavioral tests and medical tests on the effects it has on the body
(Transaminase levels in the blood, red corpuscles size, etc)
However there are a number of very significant signs that reveal alcoholism, both of physical and psychological nature. Among the most important are:
Psychological symptoms of alcoholism:
Need to justify the drinking.

Changes in behavior with the emergence of violent periods.

Drinking alone.

Loss of memory and intellectual ability.

Change of behavior.

Unability to spend a single day without drinking

Tendence to neglect food

Tendence to neglet a good personal appearance
Physical symptoms of alcoholism:
Pain in the belly

Morning tremors

Clumsiness of movement and manual skills.

More information on alcoholism.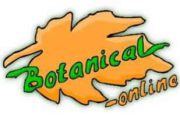 Written by
Editorial
Botanical-online team in charge of content writing