How to relieve pain in the neck
TECHNIQUES TO REDUCE NECK PAIN
Neck pain or stiff neck often are the result of a bad position in the chair where we work, the seat of the car we drive or the bed where we sleep.
Other times, it responds to forcing positions when working for too long, such as working for long hours standing, with the neck bent.
Stiffness or neck pain is a major cause of pain for all people regardless of age, race or sex. This is especially true in people who force their neck muscles
How to improve neck pain
To improve neck pain we can consider the following tips:
Sit comfortably on the chair: Your back should be straight on the backrest of the chair and your feet flat on the ground. If you are working in a tall chair, you should seek for some support for your the feet, such as a footrest. If you place a small cushion in the lower back, this will help keep your neck straighter.
Use an appropriate car seat: This should be firm and should not sink too much. You must have a good lumbar support adjustable to your needs.

Sitting properly when you are reading is necessary to prevent cervical pain

Use appropriate car headrests: This will help protect the neck from whiplash caused by rear impacts.
Use a proper bed: Your mattress should be firm. Sometimes it is necessary to place a rigid board between the mattress and box spring. The best position is to rest on your side with your knees bent and your body forming an S, as the fetuses do. It's good to rest your head on a pillow and put a pillow under your knees. Your back should remain straight. It is also well suited to sleep on your back. In this case you should not use a pillow. The prone position is the worst for your back and neck.
Do not sit for long hours. It is good to occasionally get up and walk a bit to rest your neck muscles.

Arnica cream can be applied on the neck to reduce swelling and diminish pain
Home remedies for stiff neck
Ice and heat remedies: In case of neck swelling, it is good to apply some ice cubes wrapped in a towel to reduce swelling. Later, when the neck is not inflamed, you can apply heat.
Some herbal remedies: The use of St John's wort oil, rosemary and arnica cream can help reduce inflammation and be a natural alternative to conventional anti-inflammatory drugs.

More information on cervical pain.
TABLE OF COMMON PAINS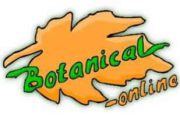 Written by
Editorial
Botanical-online team in charge of content writing