CHAFING SYMPTOMS
Characteristics of chafing
Chafing is superficial skin damage caused by rubbing because of the contact of the skin with abrasive surfaces.
In chafing sometimes occur small wounds that are a possible form of entry of many microorganisms that can cause many diseases, some fatal, such as tetanus. Sometimes chaffing is the cause of blisters, which when they break, give free entrance to possible germs.
Symptoms of chafing
The main symptoms of chafing are: blisters, itching, diaper dermatitis, calluses, etc.
Causes of chafing
Very common forms of producing chafing are:
– Shoes chafing: Especially in the heel or fingers. This is something that can easily occur in large hikes in hikers or mountaineers. It is generally known as foot blisters.
– Chafing produced by the touch of clothing on very sensitive parts of the skin, such as in the armpits and under the breasts in women. This occurs especially during extremely hot that produces a large sweating, so the skin is more sensitive,
– Sportsmen's chafing : Some people tend to suffer much by the constant friction of clothing with the skin (footballers, cyclists, basketball players, athletes, etc.).
– Babies' chafing: Produced by diapers rubbing the delicate skin of babies. What is technically called diaper dermatitis.
– Hands chafing: As a result of the skin of the hands in contact with surfaces that abrade the skin will cause chafing, calluses and even blisters.
– Accidental chafing: As a consequence of rubbing against highly abrasive surfaces such as asphalt, concrete or gravel. This type of injury usually occurs in athletes, motorcyclists or cyclists.
How to prevent chafing
To prevent chafing we should consider the following tips:
– Use proper shoes: You should wear those that fit your foot well, without squeezing or without producing excessive clearances between the foot and shoe. They should be made of leather or of breathable material.
– Use proper socks: Socks protect the skin from rubbing against shoes. Socks should be used whenever possible. It will be better for you to wear socks having heels than wearing tubular socks. Acrylic socks protect better than cotton socks against chafing and blisters. This finding is contrary to traditional thinking and it is based on numerous studies on runners that show that cotton is easier to deform in contact with moisture, causing larger blisters than when using acrylic socks.
– Establish an area of sliding in the friction zone : Using talcum powder on the feet or in areas of the body that usually suffer chafing is a good way to remove moisture. This prevents the emergence of microorganisms and reduces friction. It is also very useful to avoid chafing from shoes. You can also apply a little petroleum jelly for the same purpose.
– Dry your chafing areas well: Your feet or other body areas prone to chafing should be thoroughly dried after washing to remove moisture.
– Protect surfaces that can be injured: In the practice of sport it is very common to suffer falls that can cause major rubbing in certain body parts (mostly elbows and knees) It is strongly advisable to protect this area to avoid these risks. This is recommended for children who ride bicycles.
Treatment of chafing
Chafing can be personally treated in most cases. However, medical care is needed when:
– The person can not properly clean the injured area and there is the possibility of dirt remaining inside
– When the person does not possess adequate tetanus vaccination
– When chafing shows signs of infection (pus, fever, signs of expansion of infection)
– When the time does not heal the wound.
The natural treatment of chafing involves using a series of natural resources to help improve and prevent their infection.

More information about chafing and other wounds and its natural treatment.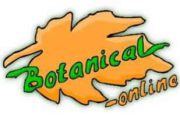 Written by
Editorial
Botanical-online team in charge of content writing