Natural treatment of Chronic Obstructive Pulmonary Disease
NATURAL MEDICINE FOF COPD
What is COPD?
Chronic Obstructive Pulmonary Disease (COPD) is a chronic and irreversible condition of the respiratory system in which the bronchus becomes obstructed and normal breathing is impaired, preventing the flow of air into the respiratory tract.
The main cause of this disease is tobacco smoke, which affects active and passive smokers.
Always consult your doctor before taking any drugs or nutritional supplements.
WHAT TO DO IN CASE OF COPD?
Quit smoking and breathe clean air
For people with smoking habits, it is important to stop smoking or reduce cigarette smoking. Tobacco causes lung damage and accelerates disease progression: it increases inflammation, clogs the bronchi and worsens breathing. Talk to your doctor about smoking cessation aids and their benefits.

Passive smokers: it is important to avoid being in places where there is a lot of smoke, as well as to ask people around your to avoid smoking at home.

Ventilate the air in the rooms of the house and work. Avoid closed or poorly ventilated areas.

Avoid being in places where there are gases or chemicals. Move away from environmental smoke (fireplace, barbecues, etc.)

Avoid cold and dry climates, and hot and humid climates.
Perform physical exercise
Physical exercise is important for strengthening the muscles of the heart and body, increases resistance and prevents osteoporosis. Combat discouragement and bad mood.
It should always be performed under the prescription of a doctor, who will guide you the type of exercise and intensity that best suits you.
We recommend the guidance of a physiotherapist to optimize the physical exercise plan and improve motivation.
There are associations that organize group outings for patients with COPD.
Eat a balanced diet and maintain a healthy weight
Maintain a healthy weight: which is one that is between the IMC values of 20 and 24. (More information)
A balanced diet provides the necessary nutrients for the body to regenerate and to help slow the evolution of the disease. The diet should be rich in antioxidants. The foods to be promoted are legumes, fish (white and blue), white meat, nuts, vegetables and fruits.

Being overweight or obese may worsen your breathing. Do not make a weight loss plan on your own. Consult with a nutritionist if you are in doubt about your diet. Changes in your diet should be supervised by a physician.

* More information about the COPD Diet.
Nutritional supplements: there are supplements that can improve the symptoms of the disease, slow its evolution and prevent complications. These should be supervised by the doctor.
* More information about Supplements for COPD.
Drink water throughout the day
Hydration is essential to keep the body hydrated and in perfect health. Do not drink large amounts of water to avoid feeling hungry, as COPD often courses with inappetence or lack of appetite.
Pulmonary rehabilitation
Pulmonary rehabilitation is an individualized treatment program performed by a physiotherapist. It consists of breathing techniques to increase the quality of life.
Support Groups and Psychotherapy
This illness can arise feelings of impotence, anger, fear, sadness, etc. Sharing the experience with the therapist or support groups can help improve your mood and address these emotions.
Pharmacotherapy
Inhalers: these are bronchodilators, which open the airways facilitating breathing.

Corticosteroids (cortisone): medicines to reduce the swelling and the amount of mucus and pulmonary secretions.

Antibiotics: to protect the respiratory system from possible infections that can occur with COPD.

Oxygen respirator with mask or nasal cannula

Pulmonary rehabilitation: the physiotherapist can teach you to breathe better to be able to stay more active.

Vaccines: respiratory infections aggravate COPD, so people with this disease should be vaccinated every year from the flu virus. Also, it is recommended to take natural antibiotics as a booster all year round, such as garlic and onions in food, or supplements of echinacea or royal jelly.

More information on COPD characteristics, remedies and diet.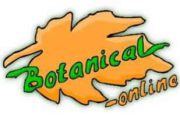 Written by
Editorial
Botanical-online team in charge of content writing