What is recommended after colon cancer surgery?
What recommendations for colon cancer should be taken into account?
Initially, as post-operative nutritional recommendations, after the post-surgery fasting period, an astringent diet should be performed.
As the patient correctly ingests and tolerates the foods that have been prescribed in the initial diet, we can progressively add more allowable foods (always one by one and once tolerated the last food administered).
Such progression and tolerance of the diet administered varies according to the characteristics of the surgery performed and the patient's own characteristics. So, the nutritional recommendations will also vary for each individual.
Some of the many factors that must be taken into account are
The temporality of the surgery (definitive or temporary).

The excised area (location).

The size / amount of bowel tissue removed (quantity).

Tolerance (pre and post operation) of the patient to food.

The nutritional status (malnutrition) of the pre and postsurgery patient.

The speed of recovery of the patient.
Post-surgery consequences and alterations
The consequences and alterations that arise post-surgery, should be treated in an individualized way. For this reason, the following recommendations are classified according to the alterations, depending on the affected area, the amount of tissue removed, the surgery used, etc.:
– Recommendations for ostomies and how to improve the patient's quality of life.
– Recommendations for colectomies.
– Recommendations for nutritional alterations.
Post-surgery complications:
After any surgery, complications may occur in post-operative recovery. Sometimes they are preventable or predictable, but sometimes they are not. These complications can seriously compromise the patient's health and jeopardize his/her survival, so we ust give these complications the importance they deserve.
* Related information:
– Colon cancer diet in case or surgery
– Colon cancer vegetarian menu

More information on colon cancer.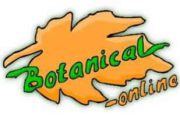 Written by
Editorial
Botanical-online team in charge of content writing