Tips to avoid diaper dermatitis
Among the most important advice to prevent or to deal with diaper dermatitis we have the following:
Suitable hygiene for diaper dermatitis
A good hygiene is the best prevention of this type of dermatitis. It is important to clean suitably the area that is in contact with the diaper in a habitual way, so that the skin of the suckling baby or toddler does not stay wet for too long.
Control of this part of the skin must be quite extensive and frequent.
In case of dermatitis. This is particularly necessary if there is doubt that the child may have defecated. Assuming the baby has peed and defecated, until it is cleaned and put the new diaper clean and dry, it is best not to let the child sit leaning against the wet or dirty diaper. It is more convenient to place the baby flat on the stomach.
No strong soaps should be used but baby soaps made especially for baby's delicate skin. In any case, we recommend using mainly a mild soap, such as the one of oats, and to rinse with abundant water to avoid the use of wipes with cleaning products that, in many occasions, are the causes of this type of dermatitis.
What to do if the skin is irritated by contact dermatitis?
If the area is irritated, we have to handle it with great care to avoid causing more pain. Do not scrub with a sponge but use hand soap and rinse with water directly squeezing the sponge or by dropping water from a container.
After the cleanup, proceed to dry the area with soft touches and without scratching, trying to reach all the areas or skin folds. Leaving any moisture in the folds can cause irritation.
If the skin is very affected, it is best not to dry it with a towel, but leave it to dry in contact with the air. To do this, let your baby stay for a few minutes without diapers. We can take the baby to a gentle heat source or use a dryer for the same function.
If the area is in good condition, there is no need to apply creams or talcum powder. If we find symptoms of irritation, we apply the first remedies. (See more information on "Remedies for diaper dermatitis" in the list above)
Be very careful with antiseptic products and only use them when necessary and under the orders of the pediatrician. These types of products kill bacteria that are beneficial for the skin, and keep under control because the bacteria that cause infections.
What diapers must be used to prevent or treat diaper dermatitis
For many parents, it is a dilemma to choose the most appropriate diapers for their babies. The best diaper is one that can hold liquids without tighten. Disposable diapers are better than plastic ones because they allow better ventilation.
Some diapers contain cleaning products or other components such as colorings, flavorings, etc. that can cause adverse reactions. Therefore, it is the duty of parents to establish in practice what kind of diaper is more appropriate and reject those that are not appropriate.
The best diaper is not the thicker one, but that one which has higher absorption capacity. something that is determined by the nature of the fibers that form.
Encourage skin ventilation
This is required to remove excess moisture and dry irritated skin. It is therefore appropriate that the babies remain without diapers for a while every day.
During these periods they have to be able to sit or crawl on a towel or blanket.
Reduce the intake of antibiotics
It was a common practice to prescribe antibiotics to infants with any type of infection. Today, physicians are striving to minimize this type of medication and only use them when necessary.
The indiscriminate use of antibiotics promotes the development of dermatitis caused by fungi or bacteria, because these drugs may decrease the beneficial bacterial flora and increase fungi or harmful bacteria.
Naturally, self-medication is strongly discouraged. Fungicides, antibiotics, or steroids should not be applied without prior authorization from the doctor.
the baby must follow a suitable diet
The diet is responsible for many cases of dermatitis. For babies it is even more important since in this period of life foods are introduced gradually and parents still do not know which of them can cause allergies or food intolerances.
It is the duty of parents to see how their children are reacting to the introduction of new foods !!!
The areas around the anus or mouth are used to show when a food is appropriate, since it is in these parts of the body where the eruptions normally appear. In this case, parents should avoid the food that caused this reaction.
Children who are breastfed show a lower rate of dermatitis. It seems that breast milk protects infants against fungi and bacteria. At the same time, it develops a more suitable pH in the skin against these abnormalities. (For more information on advantages of breast milk)

More information on diaper dermatitis and other types of dermatitis.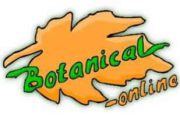 Written by
Editorial
Botanical-online team in charge of content writing