What is a dislocation?
Dislocations are joint injuries that occur because of the displacement of the bones of the joint, with consequent injury to the ligaments.
As it usually happens in strains, they also produce an intense pain and distort the normal joint because of the displacement of the bones, which must be put back in place to restore the area.
Symptoms of dislocations
The main symptoms of dislocations are:
Stiffness
Swelling
Abnormal position of the bones
Etc.

A dislocated part of the body requires to be immobilized
Causes of dislocations
Among the main cause of the dislocations we have:
Injuries
Sudden exercise
Continuous intense exercise without prior preparation
Etc.
Diagnostics and treatment of dislocations
With the emergence of an injury of this kind one should follow these steps:
Immobilization of the affected area; it should be secured with a band
Application of a cold compress on it to reduce pain and diminish inflammation.
Wait for the visit to or from the specialist to determine the extent of it.
In many cases, these injuries require surgery.
The natural treatment of dislocations involves the use of natural resources which help to cure them.

More information on sprains and dislocations.
TABLE OF COMMON PAINS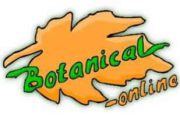 Written by
Editorial
Botanical-online team in charge of content writing