Blemishes natural treatment
HOME REMEDIES FOR FACIAL BLEMISHES
Characteristics of spots on the face
Spots on the face or facial blemishes (Melasma or Chloasma) are changes in the skin color of the face.
Usually brown coffee, they appear on the face, generally on both sides of it, so that, in many cases, they make the affected person to look like he or she was wearing a mask.
They usually occur on the cheeks, forehead, neck, upper lip or nose.
Although they do not not pose a medical problem, they are a real cause for concern for women or men because they ruin the appearance of their face.
Symptoms of spots on the face
The main symptoms of spots on the face are:
Facial blemishes

Brown, symmetrical patches on the face

Etc.
Causes of spots on the face
The main causes of spots on the face are:
In any case, it seems that the increased estrogen is the main cause of the appearance of this anomaly. For this reason, when the estrogen level is stable, these spots usually disappear gradually, though, they remain in some cases. The new application of hormonal treatments or new pregnancies often bring back their appearance.
Solar: Exposure to sunlight is often decisive in the appearance of these spots. This is the reason why women living in sunny countries have more spots on the face than those living in countries with little sunshine.
ADVICE TO AVOID THE SPOTS ON THE FACE
Do not sunbathe during pregnancy.

Do not sunbathe if you are taking pills to prevent pregnancy.

Do not sunbathe if you are taking hormones for menopause

Protect the skin with a good sunscreen (SPF 15 or higher)

Avoid sun exposure during midday hours (11 15 hours)

Protect your face with hats, wide brim.
The natural treatment of face spots involves the use of a series of natural resources that help to develop them or diminish their symptoms.

More information on face spots natural treatment.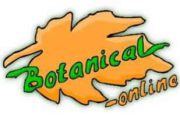 Written by
Editorial
Botanical-online team in charge of content writing