How to cure foot pain with natural medicine
NATURAL TREATMENT OF FEET PAIN
Characteristics of foot pain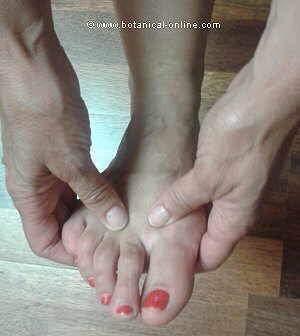 Foot pain is a common problem in some people
Foot pain is a very unpleasant sensation of discomfort in the feet, produced by different causes.
Symptoms of foot pain
The main symptoms of foot pain are:
Fatigue in the feet

Burning feet

Pain in the feet

Hot feet

Inability to sleep

Etc.
Causes of foot pain
Among the main causes of foot pain, we can consider the following:
Effort. After submitting the feet of a huge effort (long walks, exercise, long hours of standing without sitting down, etc.) feet can become painful.

Shoes: Inadequate shoes can cause foot fatigue. Each day different fashionable shoes are trying to be imposed. They often do not respect the health of the feet, especially when we fit very narrow models that don't allow the blood to circulate too well or when shoes heels are so high that, in addition to force the anatomy of the foot, they eventually cause problems in the spine.

Circulatory problems: The existence of poor circulation may produce fatigue in the feet. After exercise, blood accumulates in the feet, because of the inability of tired muscles in this part of the body to pump blood back up, so our feet become swelled and red. The situation, which is quite common in people with good circulation, become worse when it affects people with poor circulation.

Excess of weight: Obesity has an important action on feet. Our feet hold the whole weight of one's body, so, in case of overweight or obesity, they have to make an additional effort which is responsible for making them feel tired and sore.
MEDICINAL PLANTS FOR FOOT PAIN
Herbal remedies to treat foot pain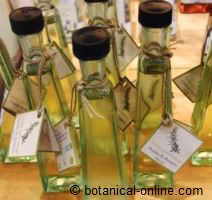 Rosemary essential oil .
Other solutions or tricks to relieve foot pain are:
– Rosemary (Rosmarinus officinalis) Rosemary essential oil has anti-inflammatory and analgesic properties that are very suitable to combat foot pain. ( Apply rosemary oil in one food and massage the whole aching foot with the other food)
– Lavender (Lavanda officinalis) Lavender oil can be use for the same purpose, applying the same method.
Other natural home treatment to alleviate foot pain
Perform foot baths (warm water with salt. Rinse with cold water)
Tips to prevent foot pain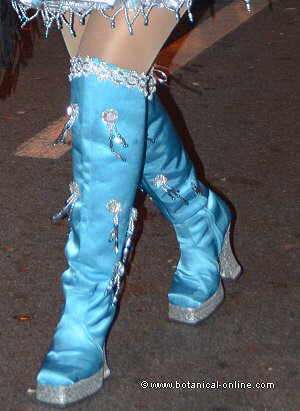 High heel shoes are responsible of many cases of foot pain.
For proper foot care we should have to take into account the following rules:
Avoid shoes that squeeze your feet too much, preventing blood flow.

Avoid shoes with heels too high (An ideal shoe would be one where the heel does not exceed 3 cm in height)

Walk barefoot from time to time (It is very healthy to walk barefoot on the sand in the beach)

Change street shoes for comfortable slippers when you get home.

Ensure the hygiene of your feet, keeping proper care of nails, from impurities in the skin, calluses or chilblains.

Control your diet, using natural foods that promote good blood supply to your feet

More information on foot health.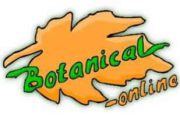 Written by
Editorial
Botanical-online team in charge of content writing