Supplements for fibromyalgia
VITAMINS, MINERALS AND OTHER SUPPLEMENTS TO REMEDY FIBROMYALGIA
The main supplements for the treatment of fibromyalgia are: (See complete study of each of them to determine incompatibility or possible toxicity)
Magnesium supplements for fibromyalgia
The main recommended mineral supplement to treat fibromyalgia is magnesium. Magnesium deficiency shown by many fibromyalgia sufferers leads to recommended supplement intake of this mineral.
It has been demonstrated that patients taking this supplement have fewer episodes of pain.
They are advised to take magnesium with malic acid. The latter promotes the absorption of magnesium and makes fibromyalgia more bearable.
What is the usual dose of magnesium for fibromyalgia?
The usual dose is 300 mg of magnesium and 1200 mg of malic acid divided into two doses. There are magnesium malate preparations which have both components.
Vitamin C supplements for fibromyalgia
Among the most recommended vitamin for fibromyalgia is vitamin C. Because of its antioxidant properties. vitamin C helps preserve muscle cells against degeneration which can improve or prevent muscle symptoms of fibromyalgia.
What is the usual dose of vitamin C for fibromyalgia?
The usual dose is about 3000 mg per day in 3 divided doses.
Other useful plant supplements for fibromyalgia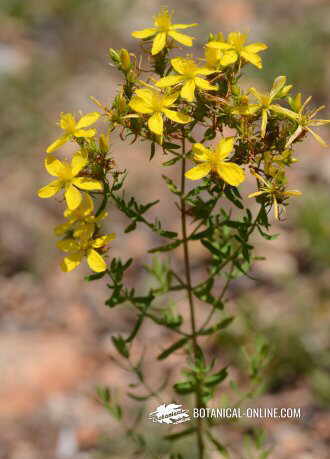 Saint John's wort extracts are used to treat people with fibromyalgia
Besides vitamins and minerals, we have another very interesting supplements that can improve the condition of people with fibromyalgia. For example:
Grape seeds: Grape seeds extract may enhance the antioxidant action of vitamin C. The usual dose is 200 mg daily divided into 2 doses.

Saint John's wort: St. John's wort extracts standardized with hypericin at 3% are used to decrease the sensation of pain and treat depressive symptoms that accompany this syndrome.
The usual dose is 900 mg daily in three divided doses. (This preparation specifically requires approval by the physician. See general toxicity in the study of the plant)
Melatonin: It may help fibromyalgia patients sleep better. The usual dose is 3 mg before bedtime.

More information on fibromyalgia.
TABLE OF COMMON PAINS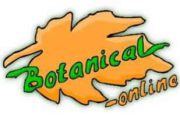 Written by
Editorial
Botanical-online team in charge of content writing