Cholecystitis
BILIARY COLIC NATURAL TREATMENT
Characteristics of biliary colic
Biliary colic, gallbladder colic or cholecystitis occurs primarily when a gallstone leaves the gallbladder and moves to the bile ducts. This may present no symptoms or produce painful episodes which are known as biliary colic.
In the case the stone doesn't dissolve, it can affect either the gallbladder, the liver or pancreas.
This type of attack typically occurs after a large meal, especially rich in high fat food, usually at night a few hours after ingestion. It is extremely painful.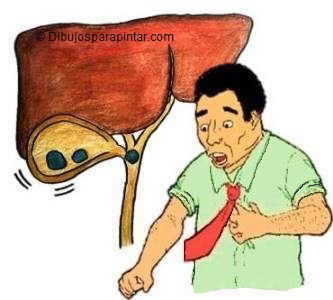 Cholelithiasis refers to the presence of gallstones. Biliary colic is a pain that occurs when a gallstone transiently obstructs the cystic duct and the gallbladder contracts. Cholecystitis is the inflammation of the cystic duct by gallstones.
Symptoms of biliary colic
This may present no symptoms, but it usually shows the following ones:
– Abdominal pain
– Backache or shoulder ache
– Nausea
– High fever
– Pain in the sternum
– Yellowing of the skin (jaundice), and so on.
How to prevent a biliary colic?
To prevent a biliary colic we should adopt those habits that can prevent the formation of stones in the gallbladder such as drinking a lot of water, monitoring food intake in order to prevent obesity or too weight loss, avoid eating high oxalate food.
*More information about Gallstone diet in the listing above
Treatment of biliary colic
Although many of the stones dissolve spontaneously without symptoms, others are causing large painful attacks that can endanger the health of the patient.
Symptoms of possible biliary colic always require the attention of the doctor to diagnose their existence and the most appropriate treatment to follow.
There are some medications that can dissolve them. Sometimes gallstones should be removed by means of breaking them into little pieces through ultrasonic shock waves (Lithotripsy). In some difficult cases, surgery may be needed in order to remove the stones (Cholecystectomy)
The natural treatment of biliary colic involves the use of a series of natural resources that can prevent it or reduce their symptoms. A continuous and adequate phytotherapy, together with some correct life and eating habits can help to correct the disease progress.

More information about biliary colic natural treatment.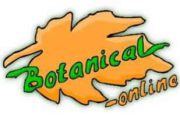 Written by
Editorial
Botanical-online team in charge of content writing