Gastric cancer prevention
To carry out a prevention against stomach cancer, it is essential to change those negative habits that are modifiable, that are harmful and can favor their appearance.
Examples of these habits, although the specific causes for this type of cancer are not exactly known today, are considered as possible trigger. Some of these factors include smoking, abuse in the consumption of alcoholic beverages and of course, inadequate diet that is poor in fruits, vegetables and fiber. Although they don't directly cause gastric cancer, a healthy lifestyle modification in these regards can aid in its prevention.
Avoid stomach ulcers to prevent stomach cancer
If we consider that in the case of stomach cancer, there is not too much symptomatology in its initial stages and if there is such symptomatology, it is usually confused with other conditions, the most significant way to carry out a prevention against stomach cancer lies in the fact of preventing or reducing the risk of the appearance of wounds, ulcers or other affections that damage the gastric mucosa, since it can decrease the risk or even the probability that over time, these affections can become malignant alterations of the mucosa and study cancer.
If there are already wounds, ulcers or other conditions that damage the gastric mucosa and if the appropriate exploratory tests are carried out by a specialist doctor, we can detect and try to cure these conditions before they can become malignant, or if, on the contrary, it is already diagnosed a stomach cancer onset, we can start treating it earlier at an earlier stage and it may possibly be curable.

More information on gastric cancer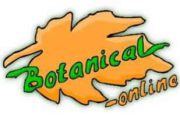 Written by
Editorial
Botanical-online team in charge of content writing