Budd-Chiari syndrome
Characteristics of Budd-Chiari syndrome
Syndrome of Budd-Chiari or Obstruction of the hepatic vein occurs when, for any given reason, the vein that carries blood away from the liver is clogged.
Obstruction of the hepatic vein, if not solved, is responsible for the declining health of the liver and may lead to liver inflammation, bleeding varices, liver failure or liver coma.
Causes of Budd-Chiari syndrome
The causes that produce this disease usually are:
– Tumors: Tumor growth compresses the vein and prevents the blood from passing normally.
– Blood clots: Blood clots impede blood circulation.
Symptoms of Budd-Chiari syndrome
The symptoms are typical of hepatic inflammation or heartburn, digestive problems, swollen abdomen, pain in the side of the liver, vomiting with blood, liver enlargement (hepatomegaly), yellowing of the skin (jaundice) etc.
It may require a blood test and even a liver biopsy to determine with certainty the existence of the problem.
It is important to diagnose and treat diseases that cause this lack of blood supply to the liver to avoid more serious damage such as liver failure.
Diagnosis and treatment of Budd-Chiari syndrome
The high-priority objective of the treatment supposes the elimination of the causes that originate the problem.(This may involve the administration of drugs that fluidize the blood, the use of surgery, etc)
NATURAL TREATMENT OF BUDD-CHIARI SYNDROME
– To improve blood circulation, avoiding the formation of thrombi, see the section: atherosclerosis
– It would be interesting to adopt a proper diet to restore liver health or prevent worse deterioration. (More information on liver diet)

More information on other diseases of the liver and their natural treatment.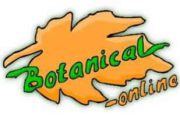 Written by
Editorial
Botanical-online team in charge of content writing