Which is the best way of using a sunscreen?
Sunscreens should be applied on clean dry skin. They must extended evenly over the entire surface that will be in contact with the sun half an hour before exposition. Something as usual as extending the cream on the beach on the wet skin and leaving not enough time for it to act makes it not entirely appropriate.
It is important to use the so-called "broad spectrum" sunscreens, that's to say, these types of creams that protect us against UVA and UVB radiation.
The application of these creams should be abundant for adequate protection. According to the Consumer Organization, most people apply about 15 g on average, which accounts for half of cream which would be needed. For an adult it would be required about 35 g or something equivalent to 2.5 or 3 tablespoons.
How to use sunscreens on the beach
On the beach, make sure that these creams are prepared to endure the effects of water. It is still important to re-apply them every 2 or 3 hours. You should considered that water and sand are highly reflective surfaces so we must increase the protection factor to bring greater security to the application.
The practice of cooling yourself with water when the skin is hot does not guarantee protection against the sun. Quite the opposite, watered skin increases the negative effects of the sun since each water droplet act as a little magnifying glass.
The use of other natural products to enhance tanning can aggravate the effects of sun, especially when using components that may be photosensitive, that's to say, when they increase the effects of the sun.
It is desirable to protect your skin in radiation peak hours – between 10 am and 3 in the afternoon – During this time it would be better for you to remain in the shade and avoid sunlight. In any case, if you desire to be sun exposed, apply yourself a sunscreen evenly and repeat the application every two hours.

What about cloudy days?
On cloudy days, you should also use appropriate protection because the sun rays pass through the clouds without being noticed. Only when you are under cover and protected by solid walls, you can be ensured of an effective protection against the action of ultraviolet rays.
So, you should also use use a sunscreen when you are under an umbrella as the sand and water reflect the rays. You should also protect yourself, when you have the body partially into the water as sun rays pass through it.
Do I need a sunscreen if I am already tanned?
People who are already tanned also need protection, since, because, although sunlight does no longer redden their skin, ultraviolet rays can penetrate, exerting their negative effects.

More information about sun screens and sunburns.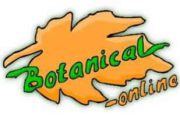 Written by
Editorial
Botanical-online team in charge of content writing