How to cut one's nails
Why to take care of your nails?
It is convenient to carry nails clean and cut your nails properly to prevent infections and have your nails clean and healthy.
Apart from the usual manicure that will permit you to have the most beautiful nails, it is very important to provide massages that activate blood circulation and oils that help hydrate them.
How to cut your nails properly?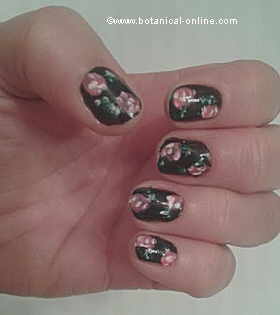 Decorated nails
The following advice should be taken into account in order to have healthy well-cut nails:
Nails should be cut with sharp scissors or, better, a nail clipper. Nails that are cut wrong with sharp areas are often broken when in contact with gritty surfaces. Finger nails clippers have a slightly curved form. Toe nail clippers are specially uncurved to prevent cutting them in a curved way.

Do not file your nails when are are wet or too humid, because they are weak, so you can spoil them. Be careful to dry them well having had a bath. Do not cut them immediately after having it.

Do not use metal nail files to cut your nails. Use a cardboard one instead

Do not clean your nails dirt with your nail file, after cutting them. Use some cotton or a nail brush instead.

File your nails from outside to inside.
Nails should be cut horizontally or in a little triangular way. Never cut your nails in a circle, following the shape of the finger, to avoid them to embedded in the flesh as they grow.

Nail embedded in the flesh

Cut them until the point where they surpass fingers a little.

Nail cuticles should not be cut but lowered by pulling them back. This will prevent nail biting.

Do not reduce nail cuticles too much. They are necessary to prevent microorganisms to attack the nail bed.

Do not bite your nails

Do not put any product or do not use any trick to prevent children to bite their nails. This practice just reflects a psychological motive that impels children to do it. In this case, you should consult contact with a psychologist.
How to treat your nails properly?
– If you want to treat a specific problem of the nails, consult the "List of nail diseases"

More information on the nails and their natural treatment.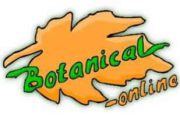 Written by
Editorial
Botanical-online team in charge of content writing