How to prevent hyperopia or farsightedness?
Although farsightedness is impossible to prevent, many experts recommend a set of tips that can help improve or slow its progress. Among all them, we could mention the following:
– Avoid stress or eyestrain and make relaxation techniques.
– Maintain a proper diet, rich in natural foods, especially rich in vitamin A, Vitamin B and Vitamin C, minerals (zinc, calcium, magnesium and selenium) and avoid toxins, such as alcohol or tobacco. (More information about hyperopia diet in the listing above)
– Reduce the near work, or at least avoid prolonged periods of short-distance approach. It is appropriate to make a pause now and then, while reading, computer working or performing any task that involves looking at something at close range.
It is also advisable to make changes in focus near-far as we are working, this is especially necessary when working with screens at close range. A pause has to be made from time to time and focus on distant objects.
– Use good lighting at work or appropriate lenses to avoid eye strain.
– Use natural remedies, to relax and reinforce your eyes.

More information about hypermetropia and its natural treatment.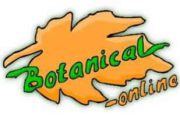 Written by
Editorial
Botanical-online team in charge of content writing