Injuries and diseases of the legs
Importance of the legs
Our legs support the entire weight of our body when we walk. Riding a  bicycle, our legs should make a great effort to move the bike and our weight. When we dance, the legs suffer the most effort.
We must take care of our legs so that they do not appear possible symptoms of tiredness, poor circulation or other problems.
Strong and beautiful legs indicate a good general state of health
Why do leg problems occur?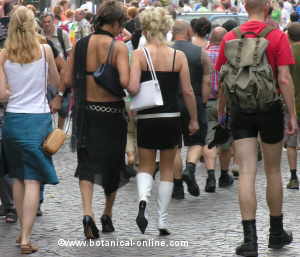 Leg problems are mainly due to two factors:
Poor circulation in the legs: Poor circulation in the legs is one of the problems that most affect the health of the legs in today's society. In most cases these problems originate from the change in life of today's society.
This change in life has led to inadequate work habits in which sedentary work and leisure activities predominate. (working in front of a computer, watching TV, going to work by car, little  walking, etc.)
Other factors, such as stress or improper diet are the cause or aggravating factor of this problem.
Injuries to the legs: These are problems caused by injuries that can affect the lower extremities to both the bones, muscles or tendons of the legs or feet.
What are the main leg problems?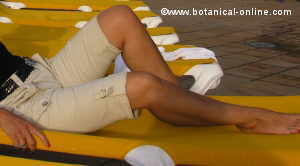 Among the main leg problems, we have the following:
Itchy legs
Venous insufficiency
Osteoarthritis in the knee
Breaks
Twists
Etc.
Natural treatment of leg problems
The natural treatment of leg problems should be directed to the type of problem that affects each patient at all times.

More information on tired legs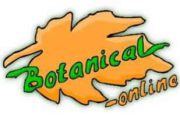 Written by
Editorial
Botanical-online team in charge of content writing