What are liver diseases?
Diseases affecting the liver may be varied (liver failure, hepatitis, cirrhosis, etc.).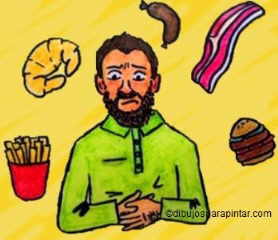 Eating too much fat can cause stomach upset and aggravates the condition of the liver
Symptoms of liver diseases
In almost all these diseases the following symptoms often appear:
– Dark urine
– Jaundice (yellowing of the skin and whites of the eyes)
– Muscle aches,
– Headaches,
– General body swelling because of accumulation of fluids, etc.
– Heavy digestions, etc.
Causes of liver diseases
The most important causes are:
– Unhealthy diet
– Microbial infections, such as syphilis
– Lack of exercise
– Abuse of alcohol
– Other diseases
Diagnostic and treatment of liver diseases
In front of possible symptoms of a liver disease, you should go to the doctor as soon as possible. Relevant analysis, will show him what are the real causes of liver disease.
Chronic hepatic failure is the more common one. This can be produced as a result of many possible reasons (Cirrhosis, alcoholism, hepatitis B, hepatitis C, Wilson disease or non-alcoholic fatty liver disease)
Acute liver failure is more serious that chronic hepatic failure. It implies a quick degeneration of liver cells which can lead to fatal consequences. It may require liver transplantation
The natural treatment of liver diseases involves using a series of natural resources that help prevent them or reduce Their symptoms.

More information about liver diseases and their natural treatment.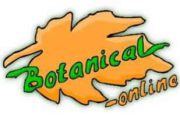 Written by
Editorial
Botanical-online team in charge of content writing