What are nail ridges?
Striae on the nails are groove-like marks produced on nails. Some appear horizontally so that they rise from the base of the nail to the top of it, as this grows. This type of stretch marks are called Beau's lines.
More frequently the marks are caused vertically.
Symptoms of nail ridges
The main symptoms of nail ridges are grooves on the nails, furrows on the nails, horizontal lines on the nails, vertical lines on the nails, etc.
Causes of nail ridges
The main causes that lead to the formation of nail ridges are:
– Food problems: A diet deficient in vitamin A and vitamin B and proteins can cause both types of nail marks. The horizontal stripes sometimes indicate a lack of zinc, while the vertical could indicate a lack of iron.
– Body diseases: such as hypothyroidism.
– Inadequate manicure or pedicure: Improper nail cutting, such as when the nail plate is too pressed downwards may be responsible for the horizontal stripes.
– Inheritance: Vertical nail grooves often have a hereditary basis.
– Traumas: Sometimes, blows on the nails can produce the appearance of ridges.
Prevention of nail ridges
To avoid the appearance of marks on the nails we should consider the following tips:
– Maintain your fingernails or toenails clean and properly cut: You should have to clean and cut them appropriately once a week at least to avoid infections.
It is desirable to take a manicure and to provide massages with the adequate oils that can activate blood circulation and help to hydrate your nails.
Nails should be trimmed with sharp scissors. Do not use metal files, use cardboard instead. File them from outside to inside.
Toenails should be cut horizontally, never shape them in circle, to avoid being lodged in the flesh when they grow up.
Cut them so that a little bit can project out of the finger flesh. Cuticles should not be cut but pulled back. Avoid nail biting, especially in children.
– Take care of your diet. Eat natural foods that provide vitamins A and B, iron and zinc that are adequate to prevent formation marks on the nails.
Vitamins and other supplements can be taken specially by people attempting to do a very strict diet.

More information about nail ridges and its natural treatment.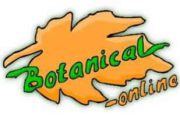 Written by
Editorial
Botanical-online team in charge of content writing