What is osteoarthritis or degenerative artritis ?
Osteoarthritis is a  degenerative joint disease. A disorder characterized by articular degradation in the joints, particularly affecting the spine, hips, hands and feet.
Osteoarthritis is very common among population, especially in older people because it affects between 60 and 85% of people over 65 years.
However, it also affects young people, particularly athletes and those doing heavy work or violent movements. 40% of these workers are affected by this disease.
Why does osteoarthritis occur?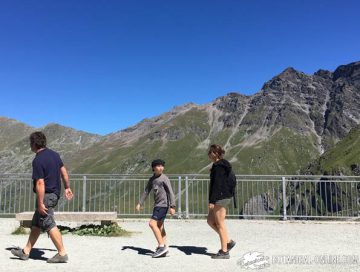 Injuries occur when the body is unable to regenerate the cartilage so that the affected joint bones rub against each other to produce hardening, bone spurs, less space between the bones of the joint and cysts.
This frictions produces, as the disease progresses, chronic joint damage that initially swells to finish showing a permanent swelling as a result of fluids being accumulated in it.
Types of osteoarthritis
There are two types of osteoarthritis:
– Primary osteoarthritis: It is produced as a result of forcing the joint for too long. It mainly affects the fingers, knees and lumbar and cervical vertebrae.. Very often toes are also affected.
– Secondary osteoarthritis: It is produced as a result of joint injury, such as arthritis that occurs in the joints of athletes, those people who suffer joint surgery, a fall, an accident, etc.
Symptoms of osteoarthritis
The main symptoms of osteoarthritis are
Morning stiffness
Swelling
Permanent inflammation
Pain after exercise
Pain that starts in the joint and spreads beyond it.
Pain when it rains,.
Creaking joints, etc
Causes of osteoarthritis
Possible causes of osteoarthritis are:
– Obesity. Overweight is responsible to exert undue pressure on some joints which will eventually produce cartilage wear and the onset of osteoarthritis, especially in the knee, spine and feet. It is considered as the main cause of primary osteoarthritis.
– Injuries: falls, blows or trauma in general are responsible for the emergence of many secondary osteoarthritis. This is usually very common among some athletes who become often injured (eg, toes and knees in soccer or basketball players)
– Injuries caused by repeated inadequate body posture: The repetition of bad postures when practicing certain sports or at work can cause undue strain on a particular joint which leads to the emergence of secondary osteoarthritis. (For example, arthritic fingers of people working with computers, osteoarthritis of tennis elbow, osteoarthritis of painter's elbow, dancer ankles, etc.).
– Poor articulation configuration: In people who have had inadequate development of the joints, like the bowlegged, for example, can cause wear of the joint.
– Certain diseases, including gout, joint infection, diabetes, etc are responsible for secondary osteoarthritis.
Diagnosis and treatment of osteoarthritis
If you suspect a possible osteoarthritis, it is essential for you to visit the specialist who will make the appropriate diagnosis and will apply the suitable treatment in order to prevent its worsening.
The diagnosis of osteoarthritis is made by personal physical examination and other possible medical tests, such as radiographs, Magnetic Resonance Imaging (MRIs.) etc.
Ordinary treatment of osteoarthritis
cayenne
Photo of cayenne pepper, from which capsaicin, an antiarthritic, is extracted.
Treatment of the disease is based on the use of anti-inflammatory drugs and pain relievers that reduce inflammation in the joints and reduce pain:
Analgesics: Pain medications, such as paracetamol.
Non-steroidal anti-inflammatory drugs (NSAIDs): Ibuprofen and other anti-inflammatory drugs. COX-2 inhibitors may also be prescribed, with fewer side effects than the above.
Gels and creams against pain. Interest in creams with capsaicin, a component found in cayenne pepper, has grown in recent years, acting against a substance called "substance P" responsible for the sensation of pain. These creams can cause burning of the skin, a feeling that disappears with frequent use.
Hyaluronic acid infiltrations: It is a medical treatment used to treat osteoarthritis. Hyaluronic acid, a substance naturally present in the joint, is injected directly into the joint, preventing bone wear and protecting against rubbing. This treatment has shown in many cases the improvement of the quality of life of patients and pain relief. It is a medical treatment that must necessarily be carried out by a qualified medical professional. (Joint fluid infiltrations for 5-6 weeks)
The natural treatment of osteoarthritis involves the use of a range of resources to improve the living conditions of the patient. These can include the following:
– Phytotherapy.
– Massage
– Supplements

More information about osteoarthritis.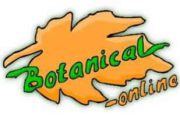 Written by
Editorial
Botanical-online team in charge of content writing